Carolyn Troiano
ERP Project Manager, City of Richmond
Agenda
Part I The Keys to COTS Computer System Validation 1 hour
The Keys to COTS Computer System Validation
"GxP" Computer Systems
Regulatory Oversight
Software Categorization
"COTS" Software
"Cloud" Solutions
SaaS Solutions
Part II Step-Wise Process for COTS Risk-Based Computer System Validation and Change Control 1 hour
Computer System Validation (CSV)
System Development Life Cycle (SDLC) Methodology
Computer System Risk Assessment
CSV Policies and Procedures
System Operations and Maintenance
Organizational Readiness
CSV Documentation
System and Data Governance
Break 30 min
Part III 21 CFR Part 11 Compliance 1 hour.
FDA's 21 CFR Part 11 Electronic Records and Electronic Signatures (ER/ES) Compliance
21 CFR Part 11 Overview
21 CFR Part 11 Compliance
Part IV Purchasing COTS Software 1 hour
Vendor Audit Background
Vendor Audit Strategy and Planning
Vendor Audit Execution
Validation Strategy
Validation Components
Part V Industry Best Practices 1 hour
FDA Inspection Trends
Industry Trends - Deficiencies
Industry Best Practices
Wrap-Up Session
Q&A 30 mins
Why should you attend
The attendee will learn how to comply with FDA's 21 CFR Part 11 guidance, which addresses the use of electronic records and electronic signatures (ER/ES). There are specific security and authentication requirements that are not necessarily covered by the standard computer system validation (CSV) approach, and go somewhat beyond this.
We will also address the roles of people involved in validating and supporting the systems, aside from just the standard system users. There are many tasks and functions they need to understand in order to be in compliance.
Who will benefit
Professionals in the following industries may also benefit from the content:
Pharmaceutical
Medical Diagnostics
Biotechnology
Tobacco and Related (Vapor, e-Cigarette, Cigar, etc.)
Animal Health
Any other FDA-regulated industry, plus any Life Science Consulting or Contracting firm
Information technology managers and analysts
Production managers and analysts
QC/QA managers and analysts
Clinical data managers and scientists
Compliance managers
Lab managers and staff
Automation analysts
Computer system validation specialists
GMP training specialists
Business stakeholders and individuals who are responsible for computer system validation planning, execution, reporting, compliance, training and audit
Consultants working in the life sciences, tobacco and related industries who are involved in computer system implementation, validation and compliance
Industries who can attend
This 180 -minute online course is intended for professionals in the Medical Device, Biotechnology,Pharmaceutical Industry. Although not presently stated in the draft , the same guide could be used by FDA Regulated Industries personnel.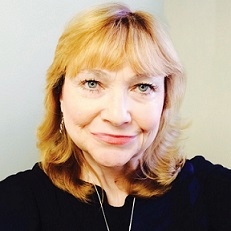 Carolyn Troiano
Carolyn Troiano has more than 35 years of experience in computer system validation in the pharmaceutical, medical device, animal health, tobacco and other FDA-regulated industries. She is currently an independent consultant, advising companies on computer system validation and large-scale IT system implementation projects.
During her career, Carolyn collaborated with FDA and other industry representatives on 21 CFR Part 11, the FDA's electronic record/electronic signature regulation.