Carolyn Troiano
ERP Project Manager, City of Richmond
Training Overview
The attendee will learn how to comply with FDA's 21 CFR Part 11 guidance, which addresses the use of electronic records and electronic signatures (ER/ES). There are specific security and authentication requirements that are not necessarily covered by the standard computer system validation (CSV) approach, and go somewhat beyond this.
We will also address the roles of people involved in validating and supporting the systems, aside from just the standard system users. There are many tasks and functions they need to understand in order to be in compliance.
Agenda
Part I The Keys to COTS Computer System Validation 1 hour
The Keys to COTS Computer System Validation
"GxP" Computer Systems
Regulatory Oversight
Software Categorization
"COTS" Software
"Cloud" Solutions
SaaS Solutions
Part II Step-Wise Process for COTS Risk-Based Computer System Validation and Change Control 1 hour
Computer System Validation (CSV)
System Development Life Cycle (SDLC) Methodology
Computer System Risk Assessment
CSV Policies and Procedures
System Operations and Maintenance
Organizational Readiness
CSV Documentation
System and Data Governance
Break 30 min
Part III 21 CFR Part 11 Compliance 1 hour.
FDA's 21 CFR Part 11 Electronic Records and Electronic Signatures (ER/ES) Compliance
21 CFR Part 11 Overview
21 CFR Part 11 Compliance
Part IV Purchasing COTS Software 1 hour
Vendor Audit Background
Vendor Audit Strategy and Planning
Vendor Audit Execution
Validation Strategy
Validation Components
Part V Industry Best Practices 1 hour
FDA Inspection Trends
Industry Trends - Deficiencies
Industry Best Practices
Wrap-Up Session
Q&A 30 mins
Who will benefit
Professionals in the following industries may also benefit from the content:
Pharmaceutical
Medical Diagnostics
Biotechnology
Tobacco and Related (Vapor, e-Cigarette, Cigar, etc.)
Animal Health
Any other FDA-regulated industry, plus any Life Science Consulting or Contracting firm
Information technology managers and analysts
Production managers and analysts
QC/QA managers and analysts
Clinical data managers and scientists
Compliance managers
Lab managers and staff
Automation analysts
Computer system validation specialists
GMP training specialists
Business stakeholders and individuals who are responsible for computer system validation planning, execution, reporting, compliance, training and audit
Consultants working in the life sciences, tobacco and related industries who are involved in computer system implementation, validation and compliance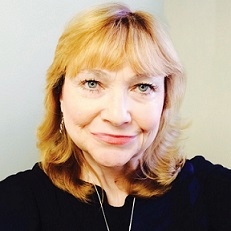 Carolyn Troiano
Midlothian, Virginia, United States
Award winning FDA Compliance Speaker for Validation, 21 CFR Part 11 (Electronic Records/Signatures) and Data Integrity
My experience includes 34+ years in IT/ Business, Marketing & Compliance leadership and management roles at a variety of Fortune 100 companies, across multiple industries.
My successes include building and managing teams and business units at multiple "greenfield" sites in the pharmaceutical, biotechnology and IT consulting industries, as well as in the public sector. I have weathered numerous layoffs, mergers and acquisitions, and demonstrated my very strong leadership skills in helping staff get through difficult times.
Our Participants Testimonial
The presentation by Carolyn Troiana today was fantastic, both I and the QA Manager (Aaron Neighbour) loved it and had extensive conversation afterward about it. ( FDA Compliance and Mobile Applications Webinar )
Robert Friedland ( IT Manager) NUTEK BRAVO, LLC.
Thank you for providing the information in such detail. It was helpful to gain the perspective of somebody that has implemented these regulations in a working lab. Virtual Seminar on ( Training on Life cycle Management of Analytical Methods and Procedures - according to new FDA and USP guidelines )
Tracey Kessler ( Director of R&D) CEL-SCI Corporation
I felt the seminar was very helpful and provided good insight for DataIntegrity and what the FDA is looking for per the regulations. ( Current Regulatory Thinking on Data Integrity 2 Days Virtual Seminar )
Margaret A. Clifton ( Manager, Quality Systems) CSL Plasma
The presenters subject matter knowledge is extensive which enables information to be shared in detail. (Training Attended on Risk Based Verification and Validation Planning to Meed US FDA and ISO 13485 Requirements )
Stuart Chisholm (Sr. Principal Device Engineer) Teva Pharmaceuticals
About World Compliance Seminars (WCS)
World Compliance Seminars (WCS) is one stop solution for all your pharmaceutical, biotechnology and medical device certification program needs. The pharmaceutical and medical device training requirements are set forth by the FDA (Food and Drug Administration) and other major regulatory bodies like NIH, EMA, as well as numerous European based national regulatory bodies.
These requirements are important to the training of pharmaceutical reps who are responsible for the education, professional development, and on-the-job training. The training is broken down into different sections to cover a wide variety of topics, including pharmaceutical formulation, pharmaceutical transfer processes , GLP, GMP, Clinical Compliance, Process Validation, Global Regulatory Affairs, Document Management,GMP (Good manufacturing practice) QSR and CMC and many more.
The pharmaceutical and medical device requirements that the FDA has set forth are designed to protect the public's health and safety. Pharmaceutical reps must adhere to all of the regulations and education courses provided by the FDA in order to be considered one of the best in their field. They also must complete ongoing educational opportunities and maintenance programs in order to maintain relevance and career enhancement.