Click to download Course Brochure
Available in days

days after you enroll

A risk based approach to GxP Compliant Laboratory Computerized Systems in the COVID-19 Era and Beyond
Overview
Laboratory Computerized Systems and data management operations are increasing in variety, sophistication and complexity in the GxP environment. Widespread reliance on these systems, along with their potential impact on data integrity, and the trend towards cost efficiency within companies, means that companies need achieve GxP compliance of laboratory computerized systems– within a reasonable budget and timeline.
The wide diversity of these systems, coupled with their capability for networking, makes it impractical and inefficient to have single approach to achieve GxP compliance for all systems. For example, a High Performance Liquid Chromatography (HPLC) with a Photo Diode Array (PDA) detector is much more complex than a pH meter, and will require a correspondingly more detailed and complex implementation, control and maintenance approach.
Poor management of laboratory computerized system acquisition, implementation and operation may result in:
Failing to meet process and user requirements
Unacceptable cost or time overruns
Risk of non-compliance
Data Integrity issues
On the other hand, there are major business benefits to both regulated organizations and suppliers, in delivering systems that defined and specified and are easier to support and maintain. Benefits include:
Reduction of cost and time taken to achieve and maintain compliance
Early defect identification and resolution leading to reduced impact on cost and schedule
Cost effective operation and maintenance
Effective change management and process for continual improvement
Enabling of innovation and adoption of new technology
Providing frameworks for user / supplier co-operation
Assisting suppliers to produce required documentation
Promotion of common, consistent, system life cycle, language and terminology
Providing practical guidelines and examples
Promoting pragmatic interpretation of regulations
Learning Objectives
This hands-on seminar provides a practical, risk based approach to laboratory computerized system specification, verification, and implementation by:
Examining the system life cycle and its applicability for most laboratory computerized systems
Identifying characteristics that distinguish various types of laboratory computerized systems
Developing a rationale for scaling activities and effort based upon risk, complexity, and novelty
Defining a strategy for supplier assessments, and the effective leveraging of supplier knowledge, experience, and documentation
Applying the GAMP® 5 Quality Risk Management (QRM) approach
Defining necessary operational and maintenance activities
Recommending an approach to system retirement
Leveraging deliverables and activities for very similar or identical systems
Agenda
DAY 01
(11:00 AM - 5:00 PM EST)
11.00 AM: Session Start
Lecture 1: Introduction and Background
Introductions / Participants' Understanding / Participants' Objectives for the Course (Please come prepared to discuss)
Background
Industry Context
Key Concepts
Lecture 2: Quality Risk Management
Science Based Quality Risk Management
Quality Risk Management Process
Initial Risk Assessment
Implement & Verify Appropriate Controls
Review Risks & Monitor Controls
Lecture 3: Life Cycle Approach
Computerized Systems Life Cycle
Specification & Verification
Computerized System Validation Framework
Lecture 4: Life Cycle Phases
Concept
Project
Operation
Retirement
DAY 02
(11:00 AM - 5:00 PM EST)
Lecture 5: GxP Compliance
Data Integrity
Security
Defining Electronic Records and Raw Data
Lecture 6: Risks & Implementation of Systems
Simple Systems (Analytical Balance,pH Meter, Electronic Pipette)
Medium Systems (LIMS / ELN)
Complex Systems (Robotics)
Lecture 7: Supplier Documentation & Services
System Development by the Supplier
Supplier Assessment
Supplier Good Practices
Leveraging Supplier Knowledge & Documentation
Quiz: Jeopardy!!!!
GxP Compliant Laboratory Computerized Systems
Who will Benefit
Lab Director
Lab Scientists
Computer Validation Professional responsible for defining and managing laboratory computerized systems in regulated life science industries
Information Technology (IT) personnel
IT support services
Management and Laboratory System users
Software Developers
Suppliers of Computerized systems including suppliers or:
Software
Hardware
Analytical instrumentation
System integration services
IT support services
Regulators
Industries
Pharmaceuticals
Biotech
Medical Device
Radiological Health
Blood Products
Companion Animals
Food
Cosmetics
Tobacco
Academia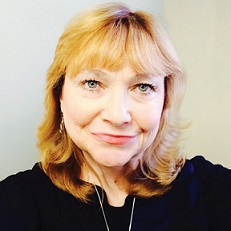 Faculty Carolyn Troiano
Award winning FDA Compliance Expert for Validation, 21 CFR Part 11 (Electronic Records/Signatures) and Data Integrity.
My experience includes 34+ years in IT/ Business, Marketing & Compliance leadership and management roles at a variety of Fortune 100 companies, across multiple industries.
My successes include building and managing teams and business units at multiple "greenfield" sites in the pharmaceutical, biotechnology and IT consulting industries, as well as in the public sector. I have weathered numerous layoffs, mergers and acquisitions, and demonstrated my very strong leadership skills in helping staff get through difficult times.