Date Integrity Course Overview
Data Integrity by Design is the concept that data integrity must be incorporated from the initial planning of a business process through to the implementation, operation, and retirement of computerized systems supporting that business process. It promotes the application of critical thinking to identify how data flows through the business process and to proactively assess and mitigate risks across both the system and data lifecycles. It emphasizes data integrity as foundational to protecting patient safety and product quality.
Powerful data management is critical in a system that is reliant upon advanced process control and automation, as well as artificial intelligence (AI) and machine learning. A complete, integrated laboratory software system provides streamlined processes and drives data integrity to advance organizations toward a Pharma 4.0 strategy.
This webinar will show how exactly is Data Integrity by Design important for achieving Pharma 4.0 and how its implementation can overcome issues of cloud computing.
Webinar Takeaway
Computers and Data Integrity
FDA Inspection Trends and Data Integrity
Computer System Validation (CSV)
Pharma 4.0 – Overview
Pharma 4.0 – In Depth
6 ways to improve Productivity and Quality
Digital Transformation
Issues of DI in Cloud
Pharma 4.0 – Use Cases
Overcoming DI issues in Cloud
Pharma 4.0 – The Future

Who Will Benefit from this Date Integrity Course Online
Information Technology Analysts
Information Technology Developers and Testers
Software Quality Assurance Professionals
QC/QA Managers and Analysts
Analytical Chemists
Compliance and Audit Managers
Laboratory Managers
Automation Analysts
Manufacturing Specialists and Managers
Supply Chain Specialists and Managers
Regulatory Affairs Specialists
Regulatory Submissions Specialists
Risk Management Professionals
Clinical Data Analysts
Clinical Data Managers
Clinical Trial Sponsors
Computer System Validation Specialists
GMP Training Specialists
Business Stakeholders/Subject Matter Experts
Business System/Application Testers
Vendors responsible for software development, testing and maintenance
Vendors and consultants working in the life sciences industry who are involved in computer system implementation, validation and compliance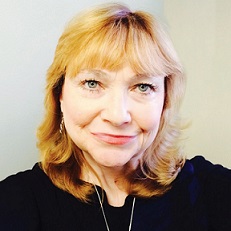 Faculty Carolyn Troiano
Midlothian, Virginia, United States

Award winning FDA Compliance Speaker for Validation, 21 CFR Part 11 (Electronic Records/Signatures) and Data Integrity.
My experience includes 34+ years in IT/ Business, Marketing & Compliance leadership and management roles at a variety of Fortune 100 companies, across multiple industries.
My successes include building and managing teams and business units at multiple "greenfield" sites in the pharmaceutical, biotechnology and IT consulting industries, as well as in the public sector. I have weathered numerous layoffs, mergers and acquisitions, and demonstrated my very strong leadership skills in helping staff get through difficult times.