Overview
This 6-hour virtual seminar will help you establish an efficient and effective CAPA (Corrective and Preventive Action) process leading to improved quality and compliance for your company. You'll learn how to streamline and monitor your process to ensure compliance and improved performance. If your CAPA process needs a CAPA, this seminar is for you.
 This seminar will cover regulatory expectations, the myths, and the challenges of managing CAPAs so you can avoid common problems and pitfalls. We'll discuss best practices so you can start off on the right foot and always be prepared for an inspection.
This virtual seminar provides detailed lectures on all elements of a CAPA program and how they connect to other parts of your Quality Management System. You will learn how to create a CAPA program that results in improved product quality, reduction in compliance issues, and ultimately leads to improved business success. 
Why You Should Attend
Corrective and Preventive Action (CAPA) is the cornerstone of a strong Quality Management System. And yet, many medical device manufacturers struggle to establish and maintain an effective CAPA process. An ineffective CAPA process leads to disastrous consequences like complaints, recalls, 483s, and warning letters. Additionally, an inefficient CAPA system leads to wasted time and resources. In many companies, CAPA becomes a bureaucratic and cumbersome process without yielding desired improvement. This is known as "death by CAPA". This 6 hour virtual seminar will help you to avoid death by CAPA and turn CAPA into the important improvement process it is meant to be.
 CAPA is so important that it is always emphasized in FDA inspections. It is consistently one of the top reasons for 483 and Warning Letter observations. Without an effective CAPA process, it is impossible to have an effective Quality Management System. It is critical that your company establishes a compliant, effective process. This seminar will also provide tools and checklists to ensure your program is inspection ready.
Objectives:
Understand the regulatory requirements

Elements of creating an efficient and effective program

CAPA process, tools, and techniques

Linkages to your Quality Management System

Myths, Challenges, and Best Practices

Inspection readiness
Agenda
This 6-hour virtual seminar will provide you with the tools to create an effective and efficient CAPA program. Topics to be covered include: 
FDA and ISO 13485 requirements for CAPA
Lessons Learned from 483s and warning letters
Common problems with CAPA
Elements of an effective CAPA program
How to structure your CAPA process
How to monitor and maintain your CAPAs
Metrics to ensure your CAPAs are timely and effective
A toolkit for CAPAs
Sources of Data
Analysis of Data
Failure Investigation
Root Cause Analysis
CAPA Project Management
Problem Solving and Improvement techniques
Effectiveness Checks
Control, Monitoring, Dissemination of Information
Connections within your Quality Management System
Non-conforming Product
Corrections and Removals
Change Control
Statistical Techniques
Risk Management
Bullet-proof Reports
Inspection Readiness and Checklist
Best Practices
Who will Benefit
Quality Systems Specialists

Document Control Specialists

Quality and Compliance Specialists

Quality Engineers

Internal Auditors and Managers

Training Specialists

CAPA Specialists

CAPA Managers

Supplier Quality Engineers and Auditors

Quality/Compliance managers or directors for Medical Device companies

General Managers wanting to learn how to understand Quality System requirements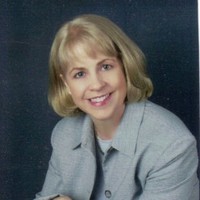 Faculty Susanne Manz
Consultant | Educator | Author
Baltimore, Maryland Area
Susanne Manz, MBA, MBB, RAC, CQA is an accomplished leader in the medical device industry with emphasis on quality, compliance, and Six Sigma. She has worked at industry leading companies such as GE, J&J, and Medtronic with an extensive background in quality and compliance for medical devices including roles as Worldwide Director of Design Quality, Worldwide Director of Product Quality, Executive Business Consultant, and Director of Corporate Compliance. She is a Presidential Scholar with a BS in Biomedical Engineering and an MBA from the University of New Mexico. She earned her Black Belt and Master Black Belt certifications in Six Sigma while at Johnson and Johnson. Susanne also holds Regulatory Affairs Certification from RAPS and Quality Auditor Certification from the American Society for Quality. Susanne has now established a consulting business with a mission to provide services to help medical device companies achieve world-class quality and compliance.