Course Description
Design Control is considered a critical process by the FDA. Yet is still a common source of 483 and Warning Letter observations. Most importantly, Design Control is critical to product quality, ensuring safe and effective products for your customers. This 3-hour webinar will cover the basics of design controls for medical devices. Design Controls are an integrated set of management practices that are customer focused and ensure quality and consistency. An effective and efficient design control process results in a predictable product development process with improved quality and compliance results. This webinar can help you create a design control process that is a competitive strength for your company.
Why You Should Attend
An ineffective design control process leads to unwanted surprises, rework, and delayed product launches. Mistakes made during the design phase can cause customer dissatisfaction, compliance issues, or even harm your customers leading to MDRs and even recalls. These mistakes are sometimes difficult to correct later in the product lifecycle. It is important to understand and seamlessly incorporate design control into your product development process.   In this webinar you'll hear from an industry expert on how to create an effective, efficient, and compliant design control process. This webinar will help you to design quality into your products.
Course Objective
Understand regulations and expectations

Review enforcement case studies for lessons learned

Understand the Design Control process and steps

Use of Risk Assessment/Management Techniques

Identify Best Practices

Prepare a Plan for Inspection Readiness
Agenda
In this webinar, we will cover:
Overview and Definitions

FDA Expectations, Regulations

Design Control Process

Design and Development Planning

Design Inputs

Design Outputs

Verification

Validation

Risk Analysis (Management)

Design Review

Design Transfer

Design Changes

Design History File and documentation

Linkages to other Quality System Requirements

Lessons Learned and Enforcement Case Studies

Best Practices

Preparing for an FDA Inspection
Who Will Benefit
R&D Engineers and Scientists

R&D Managers and Directors

Product Development Managers

Product Development Project Leaders

Individuals participating in Product Design and Development

Individuals participating in design changes and failure investigations

Regulatory Affairs

Design Quality Engineers

CAPA Specialists

Compliance Specialists

Auditors

Senior Management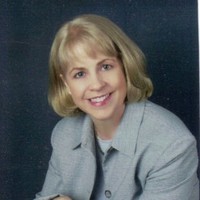 Faculty Susanne Manz
Consultant | Educator | Author
Baltimore, Maryland Area
Susanne Manz, MBA, MBB, RAC, CQA is an accomplished leader in the medical device industry with emphasis on quality, compliance, and Six Sigma. She has worked at industry leading companies such as GE, J&J, and Medtronic with an extensive background in quality and compliance for medical devices including roles as Worldwide Director of Design Quality, Worldwide Director of Product Quality, Executive Business Consultant, and Director of Corporate Compliance. She is a Presidential Scholar with a BS in Biomedical Engineering and an MBA from the University of New Mexico. She earned her Black Belt and Master Black Belt certifications in Six Sigma while at Johnson and Johnson. Susanne also holds Regulatory Affairs Certification from RAPS and Quality Auditor Certification from the American Society for Quality. Susanne has now established a consulting business with a mission to provide services to help medical device companies achieve world-class quality and compliance.