Good Documentation Practices Course Overview
Good Documentation is necessary to demonstrate we work in a compliant manner. We will discuss some of the principles that lead to good or bad documentation, the regulations that are driving why we need good documentation, and then look at how to create good documentation, including examples of what to do or not do. Critical to Good Documentation Practices are the underlying principles of data integrity. Good documentation is presented in terms of the Data Integrity principles of ALCOA (attributable, legible, contemporaneous, original and accurate). This presentation supplements, but does not replace the more detailed presentation on data integrity.
Webinar Includes : All the training handouts , certificate ,Q/A and 90 mins Live Webinar
Why Should You Attend
The goal of documentation should be to ensure compliance. However, failures in documentation and procedures represent more than half of the top citations by FDA. FDA is telling us we just don't get it. To attempt to remedy this finding, this presentation will discuss the purpose of good documentation, what proper documentation looks like and a brief discussion of elements of good procedures as well as the records generated.
Key Learning Objectives
Learn General Principles of Good Documentation Practices

Learn applicable regulations related to documentation

Fundamental principles of data integrity

Principles of good instructions

Proper record correction

Common failures to avoid
Webinar Takeaway
General Principles and Key Definitions

Regulations (FDA and EU)

Documentation - Instructions

Basic Documentation Principles

Practical Record Correction

Common GMP Violations Found in Documents

Summary
Who Will Benefit
Quality Assurance

Document Control

Area Managers

Subject Matter Experts

All staff in pharma / biopharma and medical device industries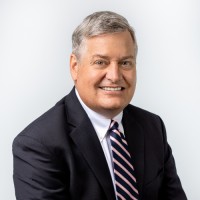 David W. Husman, Ph.D., ASQ CPGP, RAC
Experienced Consultant in Pharmaceutical and Medical Device Industries |Trainer | Based in Greenville |Open to Traveling
Taylors, South Carolina
Over 30 years of diverse international industry experience in Quality Assurance, Quality Control and Regulatory Affairs. Last 20 years as a consultant to biopharma, pharma and device industries.
Experience has spanned from R&D to Commercial Manufacture
Background includes, but not limited to, parenteral products, human tissue products, blood products, biotech products, solid dosage, vaccines, implantable devices, and in vitro diagnostic products for both human and animal species.