Webinar Includes : All the training handouts , certificate ,Q/A and 90 mins Live Webinar
Join us for a webinar on August 27 for a discussion of the webinar
Although an effective Quality System should always be inspection ready, many medical device companies make basic mistakes during inspections leading to 483s and even warning letters. This webinar will help you create an inspection readiness plan, so you are well prepared for an FDA inspection. This webinar can help you manage inspections efficiently and effectively. You'll learn about the FDA's inspectional approach, focus areas, and what documents they will be asking for. A professional, polished, responsive approach sets a good tone for an inspection. You will learn how to present information about your quality system in the most competent and professional manner.   
Why Should You Attend
An FDA inspection can be a very stressful and challenging experience.  These stresses can lead even experienced people to make very costly mistakes during an inspection. But good preparation can ease the stress and lead to much more favorable results.   This webinar can help you prepare a strategy and detailed plans to more successfully prepare for, manage, and respond to an FDA or Notified Body Inspection. If you've had a recall, an increase in MDRs, or it's been more than 2 years since your last inspection, you can especially benefit from this webinar.
Webinar Takeaway
FDA Inspection approach
Inspection preparedness strategy and planning
Key roles during an inspection
SME (Subject Matter Expert) training
Checklists for preparing
How to manage an inspection
Common mistakes to avoid
How to respond to inspection observations
Can't Make this LIVE Webinar?
Simply select the Recorded option when registering and we will send you the link to view the recorded version.
Who will Benefit
Quality Engineers
Compliance Specialists
Compliance Managers and Directors
Management Representative
Quality Managers and Directors
Business Leaders wishing to present a professional and compliant organization
Cross-functional leaders wanting to make sure their organizations are well prepared
Anyone involved with an FDA or NB inspection
Industries who can attend
This 90-minute online course is intended for professionals in the Medical Device, Biotechnology,Pharmaceutical Industry. Although not presently stated in the draft , the same guide could be used by FDA Regulated Industries personnel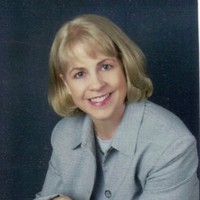 Faculty Susanne Manz
Susanne Manz, MBA, MBB, RAC, CQA is an accomplished leader in the medical device industry with emphasis on quality, compliance, and six sigma. She has an extensive background in quality and compliance for medical devices from new product development, to operations, to post-market activities. While at GE, J&J, and Medtronic, Susanne worked in various world-wide roles including Executive Business Consultant, WW Director of Quality Engineering and, Design Quality, and Director of Corporate Compliance.