Human Error Training Overview
This 2 days virtual seminar, will explore the true causes and nature of human error, how human error should be investigated, how human error relates to human performance, and the difference between real human error and systems, processes, and management deficiencies.
Training Course Agenda
Day 1
What is human error and why is it important?
What is the impact of human error in Pharmaceutical operations?
What are the core principles of human error?
What are the types of human error and what is their significance?
What factors drive human error – what role does human performance play?
What role does memory play in error events and why is it the least reliable human sense?
What role do our personal biases play in human error?
What role does faulty communication play in human error?
Case study – Anatomy of a human error event 
What is the relationship between human behaviour, direct supervision, leadership, user support tools, and compliance regulation play in human error reduction?
Group exercise – Human error identification – what common errors have you seen? Are they real errors? What was their impact and what was the determined root cause?
Is it the system or is it people that cause error?
What is the role of documentation, training, User Support Tools, and in preventing human error
What are human error mitigation options – technical and non-technical?
Case study - Examples of poor human factors engineering and workplace conditions contributing to human error events
Building a business culture that supports human error reduction initiatives.
Day 2
Predicting and assessing the potential for human error.
Human error detection techniques and practices.
The role of CAPA in human error detection and prevention
Human error investigation techniques and practices
Gathering data for the human error investigation.
Performing an effective interview

Root cause analysis tools

Determining the true root cause.
Group exercise – Human error investigation – determining the true root cause
Ensuring your CAPA program is FDA compliant
Human error prevention in design and construction

Human Error Prevention and Reduction Drivers
Who Will Benefit
This practical, 8-hour training is appropriate for professionals working in GMP regulated manufacturing facilities including Pharmaceuticals, Medical Devices, Biologics, Food and Nutrition.
In addition, this training will be worthwhile for any other organization that has employees executing activities in which they can make mistakes (ALL).
Personnel holding positions in the following areas will benefit greatly from this training:
• Training Managers and Coordinator
• Operations
• Manufacturing
• Plant Engineering
• QA/QC Staff
• Process Excellence/Improvement Professionals
• Industrial/Process Engineers
• Compliance Officers
• Regulatory/Legislative Affairs Professional
• General/Corporate Counsel
• Quality Personnel
• VP Quality
• VP Operations
Why Should You Attend
Human Error occurs in all settings. Human Error frequently occurs in pharmaceutical manufacturing, even when the organization has done everything possible to prevent its occurrence. Documentation appears accurate, personnel are fully trained and equipment operates as designed; but errors continue to be made. Why? That is what we will explore in this seminar.
In the world of pharmaceutical manufacturing, the result of human error can result in loss of product or at the most extreme, injury to patients.  
In many organizations, 'Human Error' is determined as the root cause of the event with reasons assigned such as 'lack of attention to detail' or 'failure to follow procedure'. Corrective action usually involves re-training or disciplinary action. Such approaches do not seek to understand why the error(s) occurred in the first place and they certainly cannot be expected to prevent re-occurrence.
The human error problem can be viewed in two ways: the human approach and the system approach. Each has its model of error causation and each model gives rise to quite different philosophies of error management. Understanding these differences has important practical implications for coping with the ever-present risk of mishaps in pharmaceutical manufacturing.
The basic premise in the system approach is that humans are fallible and errors are to be expected, even in the best organizations. Errors are seen as consequences rather than causes, having their origins not so much in the perversity of human nature as in "upstream" systemic factors. These include recurrent error traps in the workplace and the organizational processes that give rise to them. Countermeasures are based on the assumption that though we cannot change the human condition, we can change the conditions under which humans work. A central idea is that of system defenses. All hazardous technologies possess barriers and safeguards. When an adverse event occurs, the important issue is not who blundered, but how and why the defenses failed.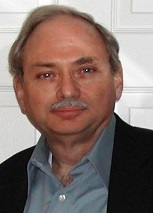 Faculty Charles H. Paul 
President at C. H. Paul Consulting LLC
Tobyhanna, Pennsylvania, United States
Charles H. Paul is the President of C. H. Paul Consulting, Inc. – a regulatory, training, and technical documentation consulting firm. Charles is a management consultant, instructional designer and regulatory consultant and has led C. H. Paul Consulting, Inc. since its inception over 25 years ago. He regularly consults with Fortune 500 pharmaceutical, medical device, and biotechnology firms assisting them in achieving human resource, regulatory, and operational excellence. He is a regular presenter of webinars and on-site seminars in a variety of related subjects from documentation development to establishing compliant preventive maintenance systems.
The firm works globally completing projects throughout the EU, UK, South America, and Asia.
Our Past Seminar Testimonial
The presentation by Carolyn Troiana today was fantastic, both I and the QA Manager (Aaron Neighbour) loved it and had extensive conversation afterward about it. ( FDA Compliance and Mobile Applications Webinar )
Robert Friedland ( IT Manager) NUTEK BRAVO, LLC.
Thank you for providing the information in such detail. It was helpful to gain the perspective of somebody that has implemented these regulations in a working lab. Virtual Seminar on ( Training on Life cycle Management of Analytical Methods and Procedures - according to new FDA and USP guidelines )
Tracey Kessler ( Director of R&D) CEL-SCI Corporation
I felt the seminar was very helpful and provided good insight for DataIntegrity and what the FDA is looking for per the regulations. ( Current Regulatory Thinking on Data Integrity 2 Days Virtual Seminar )
Margaret A. Clifton ( Manager, Quality Systems) CSL Plasma
The presenters subject matter knowledge is extensive which enables information to be shared in detail. (Training Attended on Risk Based Verification and Validation Planning to Meed US FDA and ISO 13485 Requirements )
Stuart Chisholm (Sr. Principal Device Engineer) Teva Pharmaceuticals