Medical Device Design Control Course Overview
This 6-hour Medical Device virtual seminar online will cover the essentials of design controls for medical devices. Design Controls are an integrated set of management practices that are customer focused and ensure product safety and effectiveness. An effective and efficient design control process results in a predictable product development process with improved quality and compliance results. This webinar can help you create a design control process that is a competitive strength for your company. 
Design Control is considered a critical process by the FDA. Yet, is still a common source of 483 and Warning Letter observations. Most importantly, Design Control is critical to product quality, ensuring safe and effective products for your customers.
Webinar Includes : All the training handouts , certificate ,Q/A and 6 hrs Live Webinar
Why You Should Attend:
Mistakes made during the design phase can cause customer dissatisfaction, compliance issues, or even harm your customers leading to MDRs and even recalls. These mistakes are sometimes difficult to correct later in the product lifecycle. It is important to understand and seamlessly incorporate design control into your product development process.   In this webinar you'll hear from an industry expert on how to create an effective, efficient, and compliant design control process. This webinar will help you to design quality into your products.
Course Outline:
In this webinar, we will cover:
Module 1 (75 min) 11:00 am - 12:15 pm EDT
Overview and Definitions

FDA Expectations, Regulations

Design Control Process

Design and Development Planning
Break 15 mins -12:15 pm EDT
Module 2 (90 min) 12:30 pm - 02:00 pm EDT
Design Inputs

Design Outputs

Verification

Validation
30 minutes Lunch Break 02:00 -02:30 PM EDT
Module 3 (90 min) 02:30 - 04:00 PM EDT
Risk Analysis (Management)

Design Review

Design Transfer

Design Changes

Design History File
Break 15 mins 04:00 PM EDT
Module 4 (75 min) 04:15 - 5:30 PM EDT
Linkages to other Quality System Requirements

Lessons Learned and Enforcement Case Studies

Best Practices

Preparing for an FDA or NB Inspection

Question and Answers
Session end time : 5:30 PM EDT
Who Will Benefit
R&D Engineers and Scientists

R&D Managers and Directors

Product Development Managers

Product Development Project Leaders

Individuals participating in Product Design and Development

Individuals participating in design changes and failure investigations

Regulatory Affairs

Design Quality Engineers

CAPA Specialists

Compliance Specialists

Auditors

Senior Management
Key Takeaways
Understand regulations and expectations

Review enforcement case studies for lessons learned

Understand the Design Control Process

Use of Risk Assessment/Management Techniques

Identify Best Practices

Prepare a Plan for Inspection Readiness

Many More.....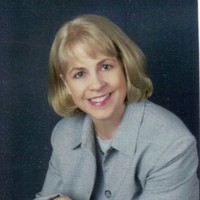 Faculty Susanne Manz
Consultant | Educator | Author
Baltimore City County, Maryland, United States
Susanne Manz, MBA, MBB, RAC, CQA is an accomplished leader in the medical device industry with emphasis on quality, compliance, and six sigma. She has worked at industry leading companies such as GE, J&J, and Medtronic with an extensive background in quality and compliance for medical devices including roles as Worldwide Director of Design Quality, World Wide Director of Product Quality, Executive Business Consultant, and Director of Corporate Compliance. She is a Presidential Scholar with a BS in Biomedical Engineering and an MBA from the University of New Mexico. She earned her Black Belt and Master Black Belt certifications while at Johnson and Johnson. Susanne also holds Regulatory Affairs Certification (RAC) from RAPS and is a CQA (Certified Quality Auditor) from the American Society for Quality. Susanne has now established a consulting business with a mission to provide services to help medical device companies achieve world-class quality and compliance.  
Our Participants Testimonial
The presentation by Carolyn Troiana today was fantastic, both I and the QA Manager (Aaron Neighbour) loved it and had extensive conversation afterward about it. ( FDA Compliance and Mobile Applications Webinar )
Robert Friedland ( IT Manager) NUTEK BRAVO, LLC.
Thank you for providing the information in such detail. It was helpful to gain the perspective of somebody that has implemented these regulations in a working lab. Virtual Seminar on ( Training on Life cycle Management of Analytical Methods and Procedures - according to new FDA and USP guidelines )
Tracey Kessler ( Director of R&D) CEL-SCI Corporation
I felt the seminar was very helpful and provided good insight for DataIntegrity and what the FDA is looking for per the regulations. ( Current Regulatory Thinking on Data Integrity 2 Days Virtual Seminar )
Margaret A. Clifton ( Manager, Quality Systems) CSL Plasma
The presenters subject matter knowledge is extensive which enables information to be shared in detail. (Training Attended on Risk Based Verification and Validation Planning to Meed US FDA and ISO 13485 Requirements )
Stuart Chisholm (Sr. Principal Device Engineer) Teva Pharmaceuticals
About World Compliance Seminars (WCS)
World Compliance Seminars (WCS) is one stop solution for all your pharmaceutical, biotechnology and medical device certification program needs. The pharmaceutical and medical device training requirements are set forth by the FDA (Food and Drug Administration) and other major regulatory bodies like NIH, EMA, as well as numerous European based national regulatory bodies.
These requirements are important to the training of pharmaceutical reps who are responsible for the education, professional development, and on-the-job training. The training is broken down into different sections to cover a wide variety of topics, including pharmaceutical formulation, pharmaceutical transfer processes , GLP, GMP, Clinical Compliance, Process Validation, Global Regulatory Affairs, Document Management,GMP (Good manufacturing practice) QSR and CMC and many more.
The pharmaceutical and medical device requirements that the FDA has set forth are designed to protect the public's health and safety. Pharmaceutical reps must adhere to all of the regulations and education courses provided by the FDA in order to be considered one of the best in their field. They also must complete ongoing educational opportunities and maintenance programs in order to maintain relevance and career enhancement.