Trial Master File (TMF) Training Overview
The TMF includes all of the documentation that a sponsor must record to demonstrate that they have met their obligations for the conduct of a clinical trial.
The Code of Federal Regulations states in 21 CFR 312.50:
"Sponsors are responsible for… ensuring that the investigation(s) is conducted in accordance with the general investigational plan and protocols contained in the IND."
The European Directive 2005/28/EC states:
"…trial master file shall consist of essential documents, which enable both the conduct of a clinical trial and the quality of the data produced to be evaluated."
ICH GCP, Section 8.1 describes "essential documents" as those that individually and collectively permit the evaluation of the conduct of a trial and the quality of the data produced.
A consolidated guidance for industry on Good Clinical Practice (GCP) in 1996 was published by the International Conference on Harmonization (ICH). The objective was to provide a unified standard for the United States, European Union, and Japan to facilitate mutual acceptance of clinical data by the regulatory authorities in these global jurisdictions.
The ICH document provided guidance for companies in all ICH regions to establish trial master files that contain key documents that enable the evaluation of the conduct of a trial and the quality of data produced uniformly by all jurisdictions involved. In the US, there is no specific requirement from FDA for companies to prepare a trial master file, but if the regulatory authority requires ICH GCP to be followed, then there is consequently a requirement to create and maintain a trial master file.
Why Should You Attend this course online
Companies engaged in the conduct of human clinical trials must adhere to specific government regulatory requirements. Certain documents, content and images related to a clinical trial must be stored and maintained, and depending on the regulatory jurisdiction, this body of information may be stored in a trial master file (TMF).
This webinar will help you understand in detail the new requirements for trial master files. You should attend this webinar if you are responsible for establishing or maintaining a TMF, or providing quality assurance for data included in the file. 
Webinar Takeaway
Trial Master File (TMF) background and rationale
Learn what content is required for a TMF for a clinical trial
The essential documents to include in a TMF
Understand how the essential documents demonstrate the conduct of the regulated activities of the investigator and sponsor
Organizing and maintaining a TMF
How to provide quality assurance for the data included
Standard Operating Procedure required to support TMF
Developing a consistent system for locating TMF documents
Regulatory Inspection of TMF records and Preparation
Industry Standards and Best Practices
Interactive Q&A Session
Who Will Benefit from Trial Master File (TMF) course
Lead CRAs
CRA Managers
Project and/or Study Managers
Project and/or Clinical Trial Assistants
Clinical Operations Administrators
Quality Assurance Personnel
Compliance Teams
Validation Teams
Sponsor and CRO personnel involved in set up, maintenance, and auditing of the Trial Master File for sponsors
Consultants
Teams involved with CSV
Auditors engaged in the internal inspection of clinical trial documentation and practices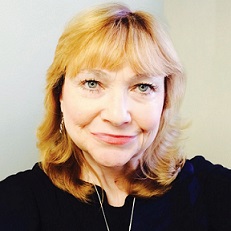 Faculty Carolyn Troiano (30+yrs exp.)
Midlothian, Virginia, United States
Award winning FDA Compliance Speaker for Validation, 21 CFR Part 11 (Electronic Records/Signatures) and Data Integrity.
My experience includes 34+ years in IT/ Business, Marketing & Compliance leadership and management roles at a variety of Fortune 100 companies, across multiple industries.
My successes include building and managing teams and business units at multiple "greenfield" sites in the pharmaceutical, biotechnology and IT consulting industries, as well as in the public sector. I have weathered numerous layoffs, mergers and acquisitions, and demonstrated my very strong leadership skills in helping staff get through difficult times