Webinar Includes : All the training handouts , certificate ,Q/A and 90 mins Live Webinar
Join us for a webinar on July 24 for a discussion of the webinar 
A webinar is prepared to explore the importance of virus risk management.
Food producers and risk managers must be aware of the potential for outbreaks. In the event of an outbreak, they should understand the need for complete cooperation with investigators in an effort to identify effective corrective actions and reduce the public health impact of the event. Understanding how virus can affect the food supply chain either directly or indirectly has significant impact on the food security particularly if the virus cause pandemic. It is important note that risk management can only be done once the risk assessment is completed. This is the reason most of the emerging viruses should be monitored, particularly when new problems arise, in an effort to assess the potential for foodborne transmission
Why Should You Attend
Most of the food industry will be puzzled how to react to any epidemic or in worst case pandemic issue and how this could affect their supply chain either backward or forward in the chain. A clear risk management policy resolves the issue in very efficient way. We will discuss some of the powerful risk management has already been applied in past for virus outbreak.
Webinar Takeaway
Increase awareness of the potential for transmission by infected food handlers; optimize and
standardize methods for detection of foodborne viruses and foodborne disease
outbreaks;
enhance laboratory-based surveillance to detect large common-source
outbreaks at an early stage; develop quality control measures specifically for virus
control;
take into consideration the role of viruses as foodborne pathogens in the
development of HACCP plans; inform consumers of the risks presented by foodborne
Trade aspects of commodities of concern
Challenges of risk management
Options of Risk Management
Can't Make this LIVE Webinar?
Simply select the Recorded option when registering and we will send you the link to view the recorded version.
Who will Benefit
Food and beverage manufacturers
all international importers
suppliers
food authorities
General managers
owner of business
consultants
C suits
startups of food companies
Industries who can attend
This 90-minute online course is intended for professionals in the Food Industry.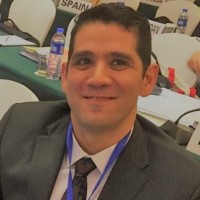 Faculty Ben Marandi
Ben Marandi, president of BSD Group Inc. is a food scientist advisor. He has solid understanding of food and beverage industry with good knowledge of food and beverage product regulation and compliance. He has practical knowledge of US food safety, FSMA and virus risk management. n addition, he has fundamental knowledge of FAO risk analysis. He has 20 years of experience as a food scientist and regulatory advisor to food industry in North America. In addition, he is a recognized global expert in standards, regulations, nutrition and is a public speaker for food safety and food law.