Click to download Course Brochure
Available in days

days after you enroll

Training Agenda Basic Good Manufacturing Practice for Quality Control Laboratory Training
RAPS - This course has been pre-approved by RAPS as eligible for up to 9 credits towards a participant's RAC recertification upon full completion.
Introduction
Who doesn't want their business or product manufacturing unit to function with great performance? What if you could be the star manager of these units? This is not a clickbait!
Our 2-days long GMP training will equip you to increase your efficiency and strengthen your skills for a stellar career in the industry. Whether you want to level up your designation or become an entrepreneur, the credibility of a GMP course will only add stars to your portfolio.
Read on to know the topics we cover in our GMP training for employees! 

Course Overview
For any professional working in the laboratory, it is essential to know the basic regulations and code of conduct. Good manufacturing practices comprise these regulations associated with every aspect at an operational level.
Our GMP training stretched over 2 days is curated in a beginner-friendly format. Here are some takeaways from the GMP training for employees:
Basic regulatory norms and their benefits
GMP in the pharmaceutical industry
Makes the candidate familiar with technical terms and their relevance 
Training for QC labs 
Clarification on techniques to adhere to the regulations
Norms related to design and utilities
Good laboratory practices including equipment and instrumentation norms
Furthermore, a detailed list of topics discussed in the GMP training for pharmaceutical industry includes:
An Introduction to Good Manufacturing Practice (GMP),
CFR Title 21, Parts 58, 210, 211 Overview
GMP in the Warehouse,
Quality Control Laboratory Design
Microbiology in the Workplace,
Cleaning and Sanitation,
Good Documentation Practices - GMP Laboratory
Documentation and Record Keeping, Stability & Training
Contamination Control,
Production Controls,
Packaging Controls,
Quality Assurance and Quality Control
Pharmaceutical's Corrective Actions and Preventative Actions (CAPAs).
The Regulatory Inspection
Deviations / Non-conformances
OOS / OOT
How to write an effective investigation
If you are curious to know how this training is relevant to you, the following section will include the details. 

Who will benefit from the course?
GMP training by World Compliance Seminars is designed to suit students and professionals at all levels. Even if you are an undergraduate looking for GMP certification online, our GMP course is the solution.
To further clarify the relevance of GMP training for employees, here is a list of benefits you can get from this course:
R&D Associates and Research Scholars: Helps you understand the basic laboratory norms and pass the quality inspection with the best ratings.
Technical Experts in Operations: Makes you thorough with production facility protocols, equipment, tools, and machines. This guarantees better execution of technical knowledge by adhering to standard norms.
Contract Laboratories: Empowers lab technicians with the knowledge of handling and storage of raw materials, sanitation and hygiene, quality control, and structuring of the lab.
Regulatory affairs personnel: Gives you a standard manual to audit or investigate the laboratories and production units. Furthermore, allows you to conduct a thorough inspection at reputed laboratories. 
People Also Ask
Q1 Are there types in GMP?
Yes. GMP training covers two types of GMPs i.e. general GMP and specific GMP (product specific). The former is all about general handling, hygiene, and safety of the procedures. On the other hand, the latter covers specific manufacturing protocols for the products.
Q2 Why is GMP training essential for brands and reputed companies?
A GMP course allows professionals to maintain consistency in the quality of the products. Furthermore, the training ensures you deliver high-quality, safe, and suitable protocols for the manufacturing of the goods. These are essential for setting up new production units and help in creating SOPs for the same.
Q3 Does GMP training help in finding loopholes in the process?
Yes. Having a sound knowledge of GMP allows you to strengthen overall management, track data, eliminate risks and errors, and reduce the frequency of non-standard products.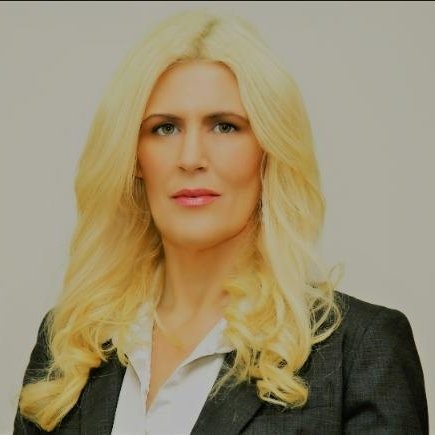 Know Your Faculty     

Kelly Thomas, Vice President at America's Quality Operations, has 20 years of hands-on experience in the industry. She has worked with reputed facilities like FDA, EMEA, IMB, JP, and Health Canada. Her core expertise includes computer system validation, equipment process validation, and facilities validation. In addition, she will guide you on implementing a robust quality system, evaluating the KPIs of the facility, and executing high-quality management. 

9.0 RAC CREDITS

RAPS - This course has been pre-approved by RAPS as eligible for up to 9 credits towards a participant's RAC recertification upon full completion.

World Compliance Seminars (WCS) is a Regulatory Affairs Professional Society (RAPS) RA Professional Development Portal provider. World Compliance Seminars is committed to enhancing the ongoing professional development of regulatory affairs professionals and other stakeholders through appropriate regulatory affairs learning activities and programs. World Compliance Seminars has agreed to follow RAPS-established operational and educational criteria