GCP Training Overview
GCP consists of basic and refresher courses that provide essential good clinical practice training for research teams involved in clinical trials of drugs, biologics, and devices, as well as those involved in behavioral intervention and social science research studies. Good Clinical Practice (GCP) is the international ethical, scientific and practical standard to which all clinical research is conducted. It is important that everyone involved in research is trained or appropriately experienced to perform the specific tasks they are being asked to undertake.
 This webinar is intended to help you adequately implement Good Clinical Practices (GCP) including documentation requirements during clinical trials for both drugs and medical devices.
 We recommend that team members leading and delivering research complete, as a minimum, the Introduction to Good Clinical Practice (GCP) course (online or face-to-face). This should be followed by additional specialist courses where appropriate (e.g. Informed Consent) and regular GCP Refresher training.
 In this 180 minutes Instructor led Live webinar, you will have unparalleled opportunities to bring great value and benefits to your organization and to greatly improve your GCPs with increased awareness of the needs - sustainable compliance
Training Agenda
Session 1: Good Clinical Practice (GCP) Refresher Training                       
21 CFR 11, Electronic Records / Electronic Signatures
21 CFR Part 50: Protection of Human Subjects – Informed Consent (and IRB's)
21 CFR Part 54: F

inancial Disclosure by Clinical Investigators

21 CFR Part 56:

Reporting and Recordkeeping requirements

21 CFR Part 312: Investigational New Drug Application
21 CFR Part 314: Application for Approval to Market a New Drug
Break / Q & A
Session 2: ICH E6(R2) Good Clinical Practice: Integrated Addendum to ICH E6(R1),Guidance for Industry – Brief Overview
IRB/IEC
Investigator's Responsibilities
Sponsor's Responsibilities
Monitor's Responsibilities
Audits
Protocols / Amendments
Essential Documents
Conclusion: Summarization; Q&A 
Who Will Benefit 
Clinical Affairs
Regulatory Affairs
Quality Assurance
Research & Development
Consultants
Contractors/Subcontractors
Senior Management
Anyone Interested in the Topic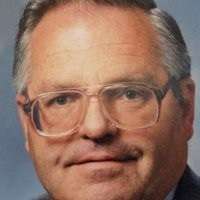 Faculty John E. Lincoln
Medical Devices / Regulatory Consultant; also pharma and dietary supplements
Saint George, Utah
John E. Lincoln is Principal of J. E. Lincoln and Associates LLC, a consulting company, with over 32 years experience in U.S. FDA-regulated industries, 18 of which as a full time independent FDA-regulated industry consultant. Mr. Lincoln has worked with companies from start-up to Fortune 100, in the U.S., Mexico, Canada, France, Germany, Sweden, China and Taiwan. He specializes in quality assurance, regulatory affairs, QMS / CGMP audits and problem remediation and FDA responses, new / changed product 510(k)s, process / product / equipment including QMS and software validations, ISO 14971 product risk management files / reports, Design Control / Design History Files, Technical Files. He's held positions in Manufacturing Engineering, QA, QAE, Regulatory Affairs, to the level of Director and VP (R&D).