Knock, knock, who's there? Are you ready for an FDA inspection?
What Regulatory, Quality & Compliance Professionals Need to Know
Webinar Online
Take your FDA Inspection to the next level of reliability with this webinar. WCS Course Instructor Susanne Manz, (MBA, MBB, RAC, CQA) FDA Consultant will create an inspection readiness plan, so you are well prepared for an FDA inspection.
Training Overview
Although an effective Quality System should always be inspection ready, many medical device companies make basic mistakes during inspections leading to 483s and even warning letters. 
This webinar will help you manage inspections efficiently and effectively. You'll learn about the FDA's inspectional approach, focus areas, and what documents they will be asking for. A professional, polished, responsive approach sets a good tone for an inspection. You will learn how to present information about your quality system in the most competent and professional manner.   
Why Should You Attend
An FDA inspection can be a very stressful and challenging experience.  These stresses can lead even experienced people to make very costly mistakes during an inspection. But good preparation can ease the stress and lead to much more favourable results.   
This webinar can help you prepare a strategy and detailed plans to more successfully prepare for, manage, and respond to an FDA or Notified Body Inspection. If you've had a recall, an increase in MDRs, or it's been more than 2 years since your last inspection, you can especially benefit from this webinar.
Webinar Takeaway
FDA Inspection approach
Inspection preparedness strategy and planning
Key roles during an inspection
SME (Subject Matter Expert) training
Checklists for preparing
How to manage an inspection
Common mistakes to avoid
How to respond to inspection observations
Who should Attend
This 90-minute online course is intended for professionals in the Medical Device, Biotechnology, Pharmaceutical Industry and all FDA Regulated Industries personnel
Quality Engineers
Compliance Specialists
Compliance Managers and Directors
Management Representative
Quality Managers and Directors
Business Leaders wishing to present a professional and compliant organisation
Cross-functional leaders wanting to make sure their organisations are well prepared
Anyone involved with an FDA or NB inspection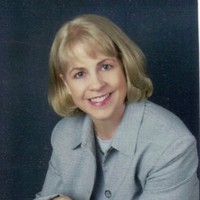 Susanne Manz (25+yrs exp.)
Consultant | Educator | Author
Baltimore, Maryland Area
Susanne Manz, MBA, MBB, RAC, CQA is an accomplished leader in the medical device industry with emphasis on quality, compliance, and six sigma. She has an extensive background in quality and compliance for medical devices from new product development, to operations, to post-market activities. While at GE, J&J, and Medtronic, Susanne worked in various world-wide roles including Executive Business Consultant, WW Director of Quality Engineering and, Design Quality, and Director of Corporate Compliance.
Our Participants Testimonial
The presentation by Carolyn Troiana today was fantastic, both I and the QA Manager (Aaron Neighbour) loved it and had extensive conversation afterward about it. ( FDA Compliance and Mobile Applications Webinar )
Robert Friedland ( IT Manager) NUTEK BRAVO, LLC.
Thank you for providing the information in such detail. It was helpful to gain the perspective of somebody that has implemented these regulations in a working lab. Virtual Seminar on ( Training on Life cycle Management of Analytical Methods and Procedures - according to new FDA and USP guidelines )
Tracey Kessler ( Director of R&D) CEL-SCI Corporation
I felt the seminar was very helpful and provided good insight for DataIntegrity and what the FDA is looking for per the regulations. ( Current Regulatory Thinking on Data Integrity 2 Days Virtual Seminar )
Margaret A. Clifton ( Manager, Quality Systems) CSL Plasma
The presenters subject matter knowledge is extensive which enables information to be shared in detail. (Training Attended on Risk Based Verification and Validation Planning to Meed US FDA and ISO 13485 Requirements )
Stuart Chisholm (Sr. Principal Device Engineer) Teva Pharmaceuticals
About World Compliance Seminars (WCS)
World Compliance Seminars (WCS) is one stop solution for all your pharmaceutical, biotechnology and medical device certification program needs. The pharmaceutical and medical device training requirements are set forth by the FDA (Food and Drug Administration) and other major regulatory bodies like NIH, EMA, as well as numerous European based national regulatory bodies.
These requirements are important to the training of pharmaceutical reps who are responsible for the education, professional development, and on-the-job training. The training is broken down into different sections to cover a wide variety of topics, including pharmaceutical formulation, pharmaceutical transfer processes , GLP, GMP, Clinical Compliance, Process Validation, Global Regulatory Affairs, Document Management,GMP (Good manufacturing practice) QSR and CMC and many more.
The pharmaceutical and medical device requirements that the FDA has set forth are designed to protect the public's health and safety. Pharmaceutical reps must adhere to all of the regulations and education courses provided by the FDA in order to be considered one of the best in their field. They also must complete ongoing educational opportunities and maintenance programs in order to maintain relevance and career enhancement.