Overview
USP<71> Sterility Tests represents the "Gold Standard" for sterility testing. Together with both the European Pharmacopeia (EP 2.6.1 Sterility) and the Japanese Pharmacopeia (JP 4.06 Sterility Test), they represent a 90+% harmonized test method that is utilized to determine the sterility of a product. USP<71> may be used within a filtration or a direct inoculation method. Both methods, however, require a minimal 14-day incubation time and use two different media, i.e., Trypticase Soy Broth (TSB, aerobes) and Fluid Thioglycolate Broth (FTM, anaerobes). Depending upon the results and the test method utilized, the incubation may extend to more than 14-days.
Rapid Microbial Tests (RMT) have been long recognized as a potential alternative to USP<71>. CBER has included the potential for RMT as an alternative to a 14-day sterility test even since 21 CFR 610.12 was revised in 2012. However, its use has been limited. Various short shelf-life products to include positron emission tomographic (PET) products, cell, and gene therapies, and compounded sterile preparations (CSPs) prepared for immediate use now require various risk-based rapid microbial approaches. Some products because of their immediate need require real time microbial analyses, whereas other assays would require no more than results within a 48-hour window. The rapid microbial tests (RMT) should be designed so the interested participants can select the preferred technology for their intended use and balance user requirement specifications (URS) including time to result, specificity, limit of detection (LOD), sample size, and product attributes. When a microbial test is conducted, patient safety is best served through the completion of a test that detects microbial contamination prior to product release.
Rapid microbial tests (RMT) should be risk-based (see ICH Q9, Quality Risk Management) so the stakeholder can select the preferred technology for their intended use and balance user requirement specifications (URS) including time to result, specificity, limit of detection (LOD), sample size, and product attributes. For example, many radiopharmaceuticals, due to the short half-life of radiotracers, would benefit most from a real-time microbial test, while CSPs and cell therapy products, due to their short beyond-use dating, would benefit from an overnight test or at least one that is completed within 48 hr.
This webinar discusses the needs of those who manufacture/prepare and test products with a short shelf life and their URS and includes a brief discussion of some suitable methods for risk-based rapid microbial testing for the release of short shelf-life sterile products, e.g., "short-life products". The webinar will also review elements of USP <1223>, EP 2.6.27, EP 5.1.6 and PDA Test Report #33.
The objective of this live, interactive training Executive Conference Corp webinar is to obtain an enhanced understanding of the new USP General Information Chapter USP <1071> Rapid Sterility Testing of Short Life Products A Risk Based Approach, its inherent method, limitations, sampling quantities and volumes to assure that the test is being applied as appropriate per United States Pharmacopeia and how to interpret the final result, regardless of whether it represents a pass or a failure. It relies upon USP<71> Sterility Tests to provide background as well as USP<1223> Validation of Alternative Microbiological Methods, Technical Report #33 Evaluation, Validation and Implementation of Alternative Rapid Microbiological Methods and European Pharmacopoeia Chapter 2.6.27 Microbiological Examination of Cell-Based Preparations to guide one through the qualification/validation of a new test method. 
Please plan to bring a multi-functional group to gain the most from this webinar.
Webinar Takeaway
Review of the appropriate media to use for sterility testing. 

Methods of sterility testing.

Determination of the quantity of each article for testing and why

Review of sample size considerations

Issues with sterility testing

New methodologies for RMT

Considerations regarding the appropriate technique for testing

Review of microbiological validation using USP <1223>, EP 2.6.27, EP 5.1.6 and PDA TR #33
Who Will Benefit
The following individuals or disciplines will benefit from attending this Webinar:
Quality Assurance
Quality Control
Research & Development
Regulatory Affairs Professionals
Manufacturing
Validation
Metrology
Auditors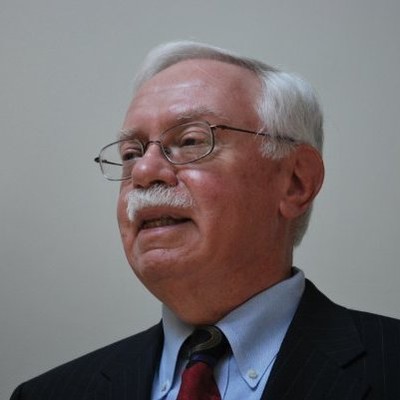 Faculty Barry A. Friedman
Consultant in Biotechnology, Regulatory Compliance and Aseptic Processing Arena
Barry A. Friedman, PhD, is a Consultant in the Biotechnology, Regulatory Compliance and Aseptic Processing Arena. Dr. Friedman possesses over 30 years of industrial managerial experience in various aspects of biopharmaceuticals and medical devices to include regulatory compliance, expert witness testimony, GLP/GMP, quality control, auditing, sterility assurance, microbiological/analytical validations and fermentation technology.
Prior to becoming an independent consultant, Dr. Friedman was associated with Cambrex Bio Sciences, a contract manufacturer of GMP bulk biopharmaceuticals located in Baltimore, Maryland. As the Director of Quality Control, he managed a multi-shift Department of thirty one individuals involved in client management, the receipt and testing of raw materials, environmental monitoring and microbiology, analytical chemistry and QC compliance for the production of Phase 1, 2, 3 and commercial products manufactured from bacteria, yeast and mammalian cells. In this capacity, Dr Friedman enjoyed many client and regulatory interactions, both domestic and international.
Our Participants Testimonial
The presentation by Carolyn Troiana today was fantastic, both I and the QA Manager (Aaron Neighbour) loved it and had extensive conversation afterward about it. ( FDA Compliance and Mobile Applications Webinar )
Robert Friedland ( IT Manager) NUTEK BRAVO, LLC.
Thank you for providing the information in such detail. It was helpful to gain the perspective of somebody that has implemented these regulations in a working lab. Virtual Seminar on ( Training on Life cycle Management of Analytical Methods and Procedures - according to new FDA and USP guidelines )
Tracey Kessler ( Director of R&D) CEL-SCI Corporation
I felt the seminar was very helpful and provided good insight for DataIntegrity and what the FDA is looking for per the regulations. ( Current Regulatory Thinking on Data Integrity 2 Days Virtual Seminar )
Margaret A. Clifton ( Manager, Quality Systems) CSL Plasma
The presenters subject matter knowledge is extensive which enables information to be shared in detail. (Training Attended on Risk Based Verification and Validation Planning to Meed US FDA and ISO 13485 Requirements )
Stuart Chisholm (Sr. Principal Device Engineer) Teva Pharmaceuticals