Webinar Includes : All the training handouts , certificate ,Q/A and 90 mins Live Webinar
Webinar Overview
Knowledge of the microbiology of water in a GMP environment is critical to the health of any water system being used to produce a pharmaceutical or biotechnology product. Even companies manufacturing tablets need to be aware of the quality of the water that may be contacting their process or product. The well-being of a facility revolves around the health of each water system within that facility. How often have we learned of a facility being closed for weeks at a time because of a water system that has exceeded its microbiological specifications?
This live, interactive WCS training webinar presentation will also examine a variety of the issues surrounding water in a facility to include the testing of each water source and to what extent. It will cover testing requirements during commissioning and testing on an on-going basis. The webinar will examine Quality Risk Management (ICH Q9) and discuss how a properly developed Facility Water Validation Plan may lead to a logical, reduced requirement for testing vs. time.
The presentation will explore the time requirement for testing before reduced testing might occur and why some organizations refuse to accept this path.
The objective of this live and interactive WCS webinar is to assist those involved in the development of a process or the manufacturing of a product to explore water, as a raw material (component) in a GMP environment, the requirements for potable water, purified water, water for injection and steam to assure that they are meeting the current USP, EP, JP and FDA requirements. Please plan to have a Project team attend to gain the most from this webinar.
Webinar Takeaway
How to set up a water sampling system and its test frequency. 
Determining the "Health" of a water system based upon test results.
What are the differences between USP, EP and JP water requirements
The use of Alert and Action Levels vs. Specifications and what is meant by each.
When should microorganisms be identified and the preferred methods.
Understanding the requirements for in-house vs. purchased water.
Determination of various validations that supplement the maintenance of a USP Purified Water or Water for Injection system.
How to diagnose and control a water system problem.
Who Will Benefit
The following individuals or disciplines will benefit from attending this Webinar:
Facilities
Manufacturing
Product Development
Project Management
Quality Assurance
Quality Control
Regulatory Affairs
Regulatory Compliance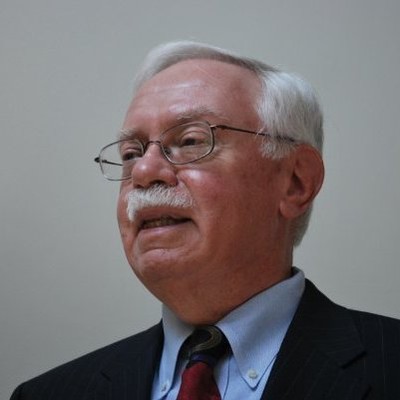 Barry A. Friedman (30 Year of Exp.)
Ph.D. at The Ohio State University
Sarasota, Florida
Barry A. Friedman, Ph.D., is a Senior Consultant in the Biotechnology, Regulatory Compliance, Microbiology and Aseptic Processing arena. From 2000 to 2007, Dr. Friedman was associated with Cambrex Bio Science Baltimore, a contract manufacturer of GMP bulk biopharmaceuticals located in Baltimore, MD. In that capacity as the Director, Quality Control, he managed a multi-shift Department of thirty one individuals involved in Client management, the receipt and testing of raw materials, environmental monitoring and microbiology, analytical chemistry and QC compliance for the production of Phase 1, 2, 3 and commercial products manufactured from bacteria, yeast and mammalian cells.
Our Participants Testimonial
The presentation by Carolyn Troiana today was fantastic, both I and the QA Manager (Aaron Neighbour) loved it and had extensive conversation afterward about it. ( FDA Compliance and Mobile Applications Webinar )
Robert Friedland ( IT Manager) NUTEK BRAVO, LLC.
Thank you for providing the information in such detail. It was helpful to gain the perspective of somebody that has implemented these regulations in a working lab. Virtual Seminar on ( Training on Life cycle Management of Analytical Methods and Procedures - according to new FDA and USP guidelines )
Tracey Kessler ( Director of R&D) CEL-SCI Corporation
I felt the seminar was very helpful and provided good insight for DataIntegrity and what the FDA is looking for per the regulations. ( Current Regulatory Thinking on Data Integrity 2 Days Virtual Seminar )
Margaret A. Clifton ( Manager, Quality Systems) CSL Plasma
The presenters subject matter knowledge is extensive which enables information to be shared in detail. (Training Attended on Risk Based Verification and Validation Planning to Meed US FDA and ISO 13485 Requirements )
Stuart Chisholm (Sr. Principal Device Engineer) Teva Pharmaceuticals
About World Compliance Seminars (WCS)
World Compliance Seminars (WCS) is one stop solution for all your pharmaceutical, biotechnology and medical device certification program needs. The pharmaceutical and medical device training requirements are set forth by the FDA (Food and Drug Administration) and other major regulatory bodies like NIH, EMA, as well as numerous European based national regulatory bodies.
These requirements are important to the training of pharmaceutical reps who are responsible for the education, professional development, and on-the-job training. The training is broken down into different sections to cover a wide variety of topics, including pharmaceutical formulation, pharmaceutical transfer processes , GLP, GMP, Clinical Compliance, Process Validation, Global Regulatory Affairs, Document Management,GMP (Good manufacturing practice) QSR and CMC and many more.
The pharmaceutical and medical device requirements that the FDA has set forth are designed to protect the public's health and safety. Pharmaceutical reps must adhere to all of the regulations and education courses provided by the FDA in order to be considered one of the best in their field. They also must complete ongoing educational opportunities and maintenance programs in order to maintain relevance and career enhancement.