Webinar Includes : All the training handouts , certificate ,Q/A and 60 mins Live Webinar
Overview
FDA and EU regulations require that firms have a program for the calibration and maintenance of test and measurement equipment. The program must include intervals, scheduling, specific procedures, limits of accuracy/precision, and remedial action in the event that the equipment does not meet established requirements. Prior to use, however, this equipment must be validated to make sure it produces a product that meets its specifications. There are ways, though, to validate equipment already in use.
This session will review the regulatory requirements for validation, including a detailed review of IQ, OQ, and PQ. A sample validation process will be followed through each phase. Documentation requirements for both protocol and results will be reviewed, as well as a list of pitfalls to avoid in documenting your validation. The importance of the Master Validation Plan will be discussed too. Preventive maintenance will be covered, including how to assure it does not adversely impact validated processes. A cost-effective equipment calibration program will be featured as well.
Why Should You Attend
Medical devices and pharmaceutical products must be safe and effective. Equipment used in assembly, test, or measurement must be able to be used for its intended purpose and result in a product that meets its required specifications. It is not cost effective to routinely measure product to evaluate conformance to all specifications. It is, therefore, critical to have an in-depth understanding of the methods for establishing equipment and corresponding processes that assure product output on a routine basis.
Webinar Takeaway
Equipment Validation
Installation Qualification
Operational Qualification
Performance Qualification
Equipment Calibration
Use of Calibration Standards for Efficiency and Accuracy
Remedial Action for Out-of-Calibration Equipment
Calibration vs. Maintenance: Which One?
Equipment Maintenance
Learning Objectives
Types of Validation
The Validation Sequence
Calibration Frequency and How to Reduce It
Understanding of Calibration Traceability
Benefits of Equipment Calibration Outsourcing
Calibration Remediation Requirements
Who Will Benefit
This webinar will provide valuable assistance to all personnel involved in equipment/process development
QA management
Quality Engineering staff
R&D management
Engineering management
Production management
Manufacturing Engineering staff
Design engineers
Reliability engineers
Calibration technicians
Maintenance personnel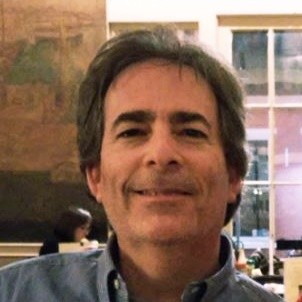 Jeff Kasoff, CMQOE, RAC
Regulatory Compliance and Quality Assurance ► FDA QSR, ISO 13485/9001 ► Operational Excellence -Remote Consultations
York, Pennsylvania, United States
Jeff Kasoff, RAC, is the Director of Regulatory Affairs at Life-Tech, Inc., a leading manufacturer of consumables and instrumentation in the urodynamic and pain management fields. Jeff is responsible for oversight of corporate compliance with domestic and international regulations, preparation of submissions, and is primary liaison with regulatory agencies and notified bodies. Jeff began his regulatory career as the first full-time employee of Optex Biomedical, a device start-up, where he initiated their regulatory policies and procedures and prepared their submissions. Jeff received his Regulatory Affairs Certification in 1996.
Our Participants Testimonial
The presentation by Carolyn Troiana today was fantastic, both I and the QA Manager (Aaron Neighbour) loved it and had extensive conversation afterward about it. ( FDA Compliance and Mobile Applications Webinar )
Robert Friedland ( IT Manager) NUTEK BRAVO, LLC.
Thank you for providing the information in such detail. It was helpful to gain the perspective of somebody that has implemented these regulations in a working lab. Virtual Seminar on ( Training on Life cycle Management of Analytical Methods and Procedures - according to new FDA and USP guidelines )
Tracey Kessler ( Director of R&D) CEL-SCI Corporation
I felt the seminar was very helpful and provided good insight for DataIntegrity and what the FDA is looking for per the regulations. ( Current Regulatory Thinking on Data Integrity 2 Days Virtual Seminar )
Margaret A. Clifton ( Manager, Quality Systems) CSL Plasma
The presenters subject matter knowledge is extensive which enables information to be shared in detail. (Training Attended on Risk Based Verification and Validation Planning to Meed US FDA and ISO 13485 Requirements )
Stuart Chisholm (Sr. Principal Device Engineer) Teva Pharmaceuticals
About World Compliance Seminars (WCS)
World Compliance Seminars (WCS) is one stop solution for all your pharmaceutical, biotechnology and medical device certification program needs. The pharmaceutical and medical device training requirements are set forth by the FDA (Food and Drug Administration) and other major regulatory bodies like NIH, EMA, as well as numerous European based national regulatory bodies.
These requirements are important to the training of pharmaceutical reps who are responsible for the education, professional development, and on-the-job training. The training is broken down into different sections to cover a wide variety of topics, including pharmaceutical formulation, pharmaceutical transfer processes , GLP, GMP, Clinical Compliance, Process Validation, Global Regulatory Affairs, Document Management,GMP (Good manufacturing practice) QSR and CMC and many more.
The pharmaceutical and medical device requirements that the FDA has set forth are designed to protect the public's health and safety. Pharmaceutical reps must adhere to all of the regulations and education courses provided by the FDA in order to be considered one of the best in their field. They also must complete ongoing educational opportunities and maintenance programs in order to maintain relevance and career enhancement.