Overview
In this webinar you will learn the different global agencies expectations of analytical equipment qualification along with the development of a sound process validation program in order to develop and implement bulletproof solutions that are accepted, effective, and efficient. Through case study analysis we will examine best practices to provide thoughts and ideas to develop or improve the performance of your current system.
Additionally, case studies will explore how your management practices of your analytical equipment qualification/ validation and process validation programs can help or hurt your legal liability and the legal issues that arise from nonconformance with regulators and Auditors.
Objectives
Learn about the regulatory background and requirements for laboratory instrument qualification and system validation

Understand the logic and principles of instrument qualification and system validation from validation planning reporting

Understand and be able to explain your company's qualification and validation strategies

Be able to independently prepare execute test protocols, this includes setting specifications and acceptance criteria

Understand how to review and approve qualification and validation protocols

Be able to develop inspection ready qualification and validation deliverables

Learn how to avoid and/or respond to FDA inspectional observations and warning letters
Why Should you Attend
The cost of non-compliance is therefore more than that of compliance. Are you in compliance with the FDA regulations for analytical equipment qualification and validation in your facility? This 90 minute webinar will provide attendees the regulatory background and guidance through the complete process from planning and writing requirement specifications to vendor assessment, installation and operational qualification and ongoing testing during routine use. This webinar will help attendees understand the instrument qualification and system validation processes.
Webinar Takeaway
Requirements and approaches for Analytical Instrument Qualification

Risk based validation approach

Going through the qualification phases

User requirements, writing the specifications

Testing and deviation handling

Proper documentation

Type and extend of qualification for USP Instrument Categories

Periodic review and revalidation analytical instruments and equipment

Wrap up - Final questions and answers
Who will Benefit
Laboratory managers, supervisors and analysts

IT managers and staff

Consultants

Laboratory suppliers of material, equipment and services

Senior quality managers

Quality professionals

Regulatory professionals

Compliance professionals

Production supervisors

Validation engineers

Manufacturing engineers

Production engineers

Design engineers

Process owners

Quality engineers

Quality auditors
Industries who can attend
This 90-minute online course is intended for professionals in the Medical Device, Biotechnology,Pharmaceutical Industry. Although not presently stated in the draft , the same guide could be used by FDA Regulated Industries personnel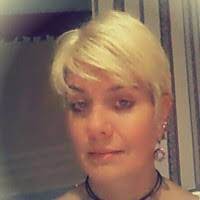 Faculty Joy L. McElroy
Joy McElroy Upon earning a degree in Zoology at North Carolina State University, She made her debut in the pharmaceutical industry in 1992 at Pharmacia & UpJohn performing Environmental Monitoring and Sterility Testing. Her hard work allowed her to move into a supervisory role at Abbott Laboratories where she oversaw their Quality Control Lab. In 1998 Joy moved to Wyeth Lederle and worked in Quality Assurance, performing GMP Compliance audits, batch record reviews, and holding annual GMP training for new employees. After working in Quality Assurance for a few years, Joy moved into Equipment Qualification and Cleaning Validation at Mallinckrodt.