Overview
This webinar will help you understand in detail the application of FDA's guidance on the use of social media in presenting and promoting information about drug products and medical devices subject to FDA regulation. This is critical in order to develop the appropriate strategy, policies and procedures to ensure compliance.
There are three guidance documents issued in 2014 by FDA to guide industry in the use of social media. We will cover all three guidances and provide insight as to how to interpret and implement them. These guidance documents will help you navigate the use of social media to assure compliance.
The guidance documents relate to content, format and liability. It is important to know under what circumstances a company is responsible for social media posts about its branded products. We will also cover the role of "influencers" and how FDA is studying how these impact consumers.
We will also take a look at social media regulations from various areas of the world, where countries have implemented guidelines and requirements similar to those by FDA in the US. Finally, we'll discuss the role of the Federal Trade Commission (FTC), as it continues working with FDA to fine-tune regulations.
Why Should You Attend
This webinar is intended for those working in the FDA-regulated industries, including pharmaceutical, medical device, biological, tobacco and tobacco-related (e-liquid, cigars). Functions that are applicable include marketing, regulatory affairs, compliance, sales, manufacturing, Quality Control, clinical study management, labeling, adverse events management and post-marketing surveillance.
You should attend this webinar if you are responsible for planning, executing or managing the processes related to using social media to post product-related information.  
Webinar Takeaway
Pros and cons of using social media venues
Compliant use of Social Media in an FDA-regulated Environment
FDA draft guidance documents
Balancing benefit and risk information on social media
Managing character space limitations on social media
Managing misinformation posted by independent third-parties
Pending regulatory action by the US Congress
Q&A
Who Will Benefit
Personnel in the following roles will benefit:
Information Technology Analysts
Information Technology Managers
QC/QA Managers
QC/QA Analysts
Clinical Data Managers
Clinical Data Scientists
Analytical Chemists
Regulatory Affairs Professionals
Regulatory Submissions Professionals
Marketing Professionals
Labeling Professionals
Compliance Managers
Laboratory Managers
Automation Analysts
Manufacturing Managers
Manufacturing Supervisors
Supply Chain Specialists
Computer System Validation Specialists
GMP Training Specialists
Business Stakeholders responsible for computer system validation planning, execution, reporting, compliance, maintenance and audit
Consultants working in the life sciences industry who are involved in computer system implementation, validation and compliance
Auditors engaged in internal inspection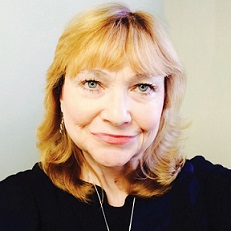 Faculty Carolyn Troiano
Award winning FDA Compliance Expert for Validation, 21 CFR Part 11 (Electronic Records/Signatures) and Data Integrity.
My experience includes 34+ years in IT/ Business, Marketing & Compliance leadership and management roles at a variety of Fortune 100 companies, across multiple industries.
My successes include building and managing teams and business units at multiple "greenfield" sites in the pharmaceutical, biotechnology and IT consulting industries, as well as in the public sector. I have weathered numerous layoffs, mergers and acquisitions, and demonstrated my very strong leadership skills in helping staff get through difficult times.