Genotoxic Impurities in Drug Development Webinar

MP3 Download / On Demand
Duration 60 Minutes
Both Live and On Demand Recorded Options Available

Overview
Residual impurities resulting from the synthetic route, the formulation, or from degradation of the active drug and/or the excipients, may be present in the pharmaceutical products that will be administered to patients. Some of these impurities may present a potential for genotoxicity and therefore pose an additional safety concern to clinical subjects and patients. When genotoxic impurities are detected, these should be controlled and limited, if not avoided, in the final product to ensure the safety of the patients. During drug development, the strategies to control all impurities at safe concentrations are mandatory and regulated by ICH guidelines that are adopted worldwide. However, the effort made to limit impurities must be commensurate with the risk assessed at each phase of clinical development and thereafter for marketing. The webinar provides a general overview of the topic of genotoxic impurities and the approaches to safety evaluations.
Why Should You Attend
An effective evaluation of potential genotoxic impurities is essential for the overall success of any drug development program for small molecules. In this webinar expert speaker Stefano Persiani will focus on the basics for an effective genotoxic impurities assessment. A case study will be described to further provide focus on the concepts discussed.
Webinar Takeaway
Understanding the difference between genotoxicity and mutagenicity
Recognize the importance of gentoxic impurities evaluations in drug development
Learn the necessary steps to assess the toxicological profiles of impurities
Learn the concept of the toxicological threshold for concern (TTC)
Learn the concept of Permitted Daily Allowance
Influence and motivate cross-functional colleagues to embrace their critical roles in successful genotoxic impurities evaluation programs
Who Will Benefit
Project managers
Regulatory affairs
Pharmaceutical development scientist
Toxicologists
Drug discovery scientists
CMC scientists
clinical development scientists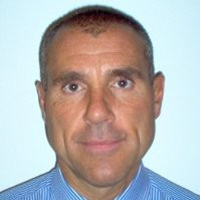 Faculty Dr. Stefano Persiani 
Internal & External Innovation, Director Translational Sciences and Pharmacokinetics at Rottapharm Biotech
Italy
Dr. Stefano Persiani is currently Director of Translational Sciences and Pharmacokinetics at Rottapharm Biotech, Italy. He graduated in Pharmacy at the University of Milan, Italy and completed a Post-Doctoral fellowship in the Department of Pathology of the University of Pittsburgh School of Medicine, Pittsburgh, Pennsylvania, USA, and later as a Research Associate in the Department of Pharmaceutics of the University of Southern California, School of Pharmacy in Los Angeles, California, USA. After these academic positions, he entered the pharmaceutical industry at Farmitalia Carlo Erba, Pharmacia, Upjohn, and Zambon Group and in the CRO sector as Scientific Director for Clinical Pharmacology