Medical Device Training Overview
This webinar will focus on cybersecurity of medical devices, a key concern for those who develop, manufacture, test, and distribute these products. Protecting medical devices from hacking where someone can alter the actual code embedded in the device could result in injury or death to a patient or consumer. A serious threat, it must be dealt with at all levels to make sure the end product being used by a patient or consumer is perfectly safe and delivers the effective treatment required.
This session will provide some insight into current trends in cybersecurity threats to medical devices and how to follow industry best practices to prevent and/or mitigate these threats.
Cybersecurity is a serious concern for medical device safety and effectiveness. Without protection, software running on a medical device could cause severe injury or death to a patient.
There are many forms of cybersecurity and many remedies for thwarting attempts to penetrate medical device software. Most of these are based in physical and logical security practices that are becoming best industry practices.
This webinar will detail some of the threats and ways to mitigate them to protect consumers from harm
Webinar Includes : All the training handouts , certificate ,Q/A and 4 hrs Live Webinar
Training Agenda
Module 1: (1 Hour) 11:00 AM -12:00 PM EDT
•Software and Medical Devices
•Vulnerability and Challenges
•FDA Guidance
•Other FDA Activities
•Medical Device Software Changes
Module 2: (1 Hour) 12:00 - 12:45 PM EDT
•IEC 62304 Compliance
•Software Quality Assurance (SQA) Plan
•FDA Pre-Certification Pilot Program
•FDA Guidance - Best Practices
•FDA Regulatory Oversight & Inspection
Break for 15 mins
Module 3: (1 Hour) 01:00 -02:00 PM EDT
•System and Data Integrity
•GxP Systems
•Computer System Validation (CSV)
•System Development Life Cycle (SDLC) Methodology
•GAMP®5 Software Categorization
•System Risk Assessment
Module 4: (1 Hour) 02:00 - 03:00 PM EDT
•CSV Support
•The Future of Cybersecurity and FDA Compliance
•Recap
Q&A
Why Should You Attend
Providing safe and effective medical devices is in the best interests of all those involved in the development, manufacturing, testing, and distribution of these products. One of the largest current threats to these devices working safely and effectively is cyberattacks that can wreak havoc on code and device functionality. Preventing these attacks by identifying sources of threats and rooting them out before they can take effect is of the utmost concern.
In this webinar, you will learn just how cyberattacks threaten medical devices and how industry is currently responding to them. We will discuss the many ways of preventing and mitigating the cybersecurity risk, and about the industry best practices that can help your company do the same.
This is of particular concern for software that is incorporated in a medical device, is used in conjunction with a medical device, and Software as a Medical Device (SaaMD).
Who will Benefit from Medical Device Cybersecurity Course
Personnel in the following roles will benefit:
Information Technology Analysts
Information Technology Developers and Testers
Software Quality Assurance Professionals
QC/QA Managers and Analysts
Analytical Chemists
Compliance and Audit Managers
Laboratory Managers
Automation Analysts
Manufacturing Specialists and Managers
Supply Chain Specialists and Managers
Regulatory Affairs Specialists
Regulatory Submissions Specialists
Risk Management Professionals
Clinical Data Analysts
Clinical Data Managers
Clinical Trial Sponsors
Computer System Validation Specialists
GMP Training Specialists
Business Stakeholders/Subject Matter Experts
Business System/Application Testers
Vendors responsible for software development, testing and maintenance, including those delivering Software used in, or in conjunction with a medical device, Software as a Medical Device (SaaMD) and systems and applications used by these FDA-regulated industries
Vendors and consultants working in the life sciences industry who are involved in computer system implementation, validation and compliance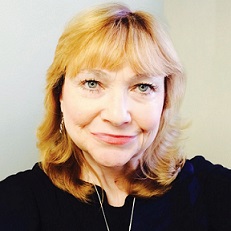 Carolyn Troiano 
Carolyn Troiano has more than 35 years of experience in computer system validation and compliance in the pharmaceutical, medical device, tobacco and other FDA-regulated industries. She is currently an independent consultant, advising companies on computer system validation and large-scale IT system implementation projects.
Our Participants Testimonial
The presentation by Carolyn Troiana today was fantastic, both I and the QA Manager (Aaron Neighbour) loved it and had extensive conversation afterward about it. ( FDA Compliance and Mobile Applications Webinar )
Robert Friedland ( IT Manager) NUTEK BRAVO, LLC.
Thank you for providing the information in such detail. It was helpful to gain the perspective of somebody that has implemented these regulations in a working lab. Virtual Seminar on ( Training on Life cycle Management of Analytical Methods and Procedures - according to new FDA and USP guidelines )
Tracey Kessler ( Director of R&D) CEL-SCI Corporation
I felt the seminar was very helpful and provided good insight for DataIntegrity and what the FDA is looking for per the regulations. ( Current Regulatory Thinking on Data Integrity 2 Days Virtual Seminar )
Margaret A. Clifton ( Manager, Quality Systems) CSL Plasma
The presenters subject matter knowledge is extensive which enables information to be shared in detail. (Training Attended on Risk Based Verification and Validation Planning to Meed US FDA and ISO 13485 Requirements )
Stuart Chisholm (Sr. Principal Device Engineer) Teva Pharmaceuticals