Overview
FDA's Center for Devices and Radiological Health (CDRH) has released its final and draft guidance publication priorities for the 2020 fiscal year. This year's announcement comes days after President Trump issued a pair of executive orders aimed at curtailing enforcement actions through guidance documents. CDRH's guidance publication priorities cover a variety of new topics, including Multiple Function Device Products: Policy and Considerations and the Accreditation Scheme for Conformity Assessment Pilot Program and more repeats from FY2019. The proposed guidance documents are organized into an "A-list" that the agency fully intends to publish a "B-list" that the agency intends to publish as resources permit, and a list of final guidance documents published subject to focused retrospective review. However, it's no secret that one of the biggest hot-button and contentious issues right now and in the upcoming election year is high drug costs. The drive to change how drugs are financed and regulated will be front-page news in 2020. The Administration has once again made drug prices a central campaign issue. The administration is pushing for across-the-board decreases and advocating for more stringent new measures, like tying prices to an international average.
The FDA will continue to grapple with its major 2019 issues in 2020. The agency has made progress regarding regulation of e-cigarettes and vaping devices, but guidance for these products has not yet arrived and marketing applications for the devices remain under review. FDA's work around cannabidiol (CBD) should also resume anew in 2020. After holding several hearings and seeking public comment on how the agency should regulate the non-psychoactive compound in cannabis, the FDA will likely formally weigh in before 2020 concludes. And still the biggest battles are almost certain to be waged over drug pricing policy. FDA's efforts to approve drugs faster, finding that the agency is accepting less data and more surrogate measures in drug approvals, leading to faster approval times and 2020 certainly could be an exciting year indeed to watch in the healthcare and life sciences industry.
Webinar Takeaway
What's ahead in 2020 with the key issues facing the regulation of drugs and medical devices?
What the forecast looks like for status of drug pricing legislation and the regulation of advances in new drug therapies?
Where does the evaluation of gene therapies fit into the 2020 forecast?
Will the priorities include more generic drug approvals?
How 2020 impacts changes affecting medical device and drug regulation and oversight, including drug/device applications, FDA reviews, review times, marketing and promotional activities and more?
Will 2020 result in fewer FDA enforcement actions?
New regulatory priorities for medical devices in the FY 2020 budget justification document
Proposals to safeguard against shortages of essential devices and to compel manufacturers to address cybersecurity
Who will Benefit
Executive and Senior Management
Regulatory Affairs
Quality and Compliance
Marketing & Sales
Importers
Distributors/Authorized Representatives
Legal Counsel
Engineering/Technical Services/Operations
Consultants
Industries who can attend
This 90-minute online course is intended for professionals in the Medical Device, Biotechnology,Pharmaceutical Industry. Although not presently stated in the draft , the same guide could be used by FDA Regulated Industries personnel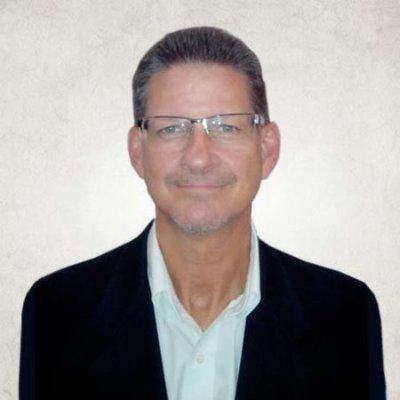 David R. Dills, is currently the Director of Regulatory Services at CROMSOURCE, an international contract research organization (CRO to the pharmaceutical, biotechnology, and medical device industries. Mr. Dills has more than 28 years of experience in the medical device and pharmaceutical industry. He has held positions of increasing responsibility with sponsor and service companies of various sizes, including large, global OEM's/sponsors, consultancies and a global CRO, as well as virtual, small, mid and large-sized enterprises and has serviced sponsors and clients in multiple global locations.