RAPS - This course has been pre-approved by RAPS as eligible for up to 1.5 credits towards a participant's RAC recertification upon full completion.
Overview
This project management training for FDA regulated companies will show how you can meet key FDA and EU MDD regulatory requirements for the project you manage. It will focus on proven tools and techniques for successful development and implementation of project management planning.
Why Should You Attend
The FDA expects companies to manage projects formally, with a written plan -- to include regulatory requirements, design and/or change control, with consideration of all applicable standards, and to demonstrate "progress against plan". The EU MDD and their notified bodies are no different.
How can this be done from a project's inception? How can lean principles be incorporated from project inception? What is "failing fast" in the "build, measure, learn, re-evaluate / decide loop"? Can Agile principles mesh with FDA's documentation requirements? How can a Project Leader or Project Manager ensure critical elements are not omitted until late in the project when disaster looms? How to gain management support for the Milestones, Tasks, Timelines?
This webinar will provide valuable guidance to regulated companies in development and implementation of new Lean Project Management Planning concepts including some Agile principles, for new product development, regulatory compliance audit responses, proof of "progress against plan", and other activities requiring a planned documented rationale. Three of the most common tools will be discussed. "Hit the ground running" with one very simple approach using common Excel- or Word-type PC applications programs. Learn how regular use of a few simple but powerful tools will virtually eliminate "firefighting" in a new project.
Attend this training to understand how one can reduce scheduling uncertainty, aid project team communication, prevent incomplete projects when time is running out, decrease product liability, assist in company-wide cost reduction efforts, with less chance of recalls, and an improved bottom line.
Webinar Takeaway
Meet key requirements of the CGMPs/ISO; Quality Plans
"Failing Fast" Formal Lean Project Management
The Three Most Common Tools - Gantt, CPM, PERT
Work breakdown Structure, Milestones, Tasks
Drive Success or Failure Fast; Fast Cycle / Agile Principles
The Build, Measure, Learn, Re-evaluate Loop
Example: A Suggested New Product Template
One Major, But Often Neglected, Use
Who Will Benefit
This webinar will provide valuable assistance to all FDA-regulated companies that need an easy to implement, easy to explain, and repeatable methodology. It will provide the basic tools to assist in-house personnel to be trained in project management tools and techniques, targeted specifically to the regulated medical products industries, under cGMP and EU MDD/CE-marking compliance. It will discuss and provide examples of the most common project management tools and provide a major example for immediate use. This applies to companies in the Medical Device, Diagnostic, Pharmaceutical, and Biologics fields. The employees who will benefit include:
Project Managers
Senior management
Regulatory affairs
Quality Assurance / QAE
Production
R&D and Engineering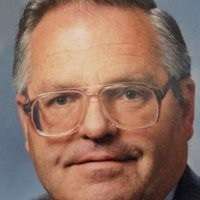 John E. Lincoln, consultant, has successfully designed, written over 50 ISO 14971-compliant Risk Management Files / Reports, including FMECA and FTA analysis, many in response to FDA 483 observation, which have subsequently passed FDA audit or submission scrutiny, and described in peer-reviewed technical articles, and workshops, world wide. John has also managed pilot production, regulatory affairs, product development / design control projects; with over 24 years of experience, primarily in the medical device industry – working with start-ups to Fortune 100 companies, including Abbott Laboratories, Hospira, Tyco / Mallinckrodt. John serves on the Reader and Editorial Review Boards of MDDI Magazine and the Journal of cGMP.