Webinar Includes : All the training handouts , certificate ,Q/A and 60 mins Live Webinar
Join us for a webinar on September 09 for a discussion of the webinar 
Risk management overarches projects associated with a particular product family, given that risks will both remain and change as new design features and medical indications for use evolve with a particular device. Design control is not only a requirement of the QMS but risk management must be applied to the design control process itself.
During all phases of design controls and the design control process, any new consideration must be held up against the scrutiny of potential risk and harm to the health of people, damage to property, or to the environment during all stages of a product's life cycle and supply chain.
Risk management is a process that involves many considerations, responsibilities, personnel, and the transfer of knowledge. Given that it transcends projects and even companies, it is particularly critical that key pieces of information survive these many hand-offs.
Why Should You Attend
If you are constantly struggling to create, manage, and maintain all of the information found in the various Risk Management documents and files, all of which are often redundant, repetitive, and clustered together in an awkward manner, this webinar is something that will give you a different perspective and a very different approach that you can use.
If your design and manufacturing resources are spending too much time on documentation and not enough time on actual risk management and mitigation, you as a manager need to be looking for ways to simplify the work at hand.
Webinar Takeaways
The 2019 approach to design control

What do FDA and ISO say about it

How do you present it to management

What are the key steps in risk-based design control

How to implement risk-based design control in your company

Bringing it all together – links to design and process
Can't Make this LIVE Webinar?
Simply select the Recorded option when registering and we will send you the link to view the recorded version
Who will Benefit
Managers, Supervisors, Directors, and Vice-Presidents in the areas of:
R&D

Manufacturing Engineering

Design Assurance

Quality Assurance

Operations

Document Control
Industries who can attend
This 60-minute online course is intended for professionals in the Medical Device, Industry. Although not presently stated in the draft , the same guide could be used by FDA Regulated Industries personnel.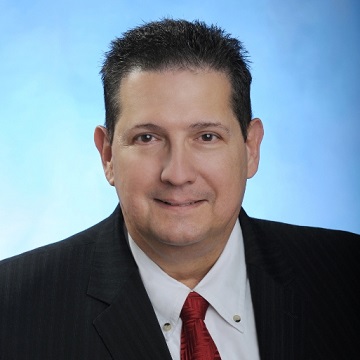 Jose Mora is a Principal Consultant specializing in Manufacturing Engineering and Quality Systems. For over 30 years he has worked in the medical device and life sciences industry specializing in manufacturing, process development, tooling, and quality systems. Prior to working full time as a consulting partner for Atzari Consulting, José served as Director of Manufacturing Engineering at Boston Scientific and as Quality Systems Manager at Stryker Orthopedics, where he introduced process performance, problem solving, and quality system methodologies. During that time he prepared a white paper on the application of lean manufacturing methods to the creation and management of controlled documents and a template for strategic deployment.