Overview
There is no specific approach to make sure that a project will be successful yet there are a few useful tips that can be applied to the project across its lifecycle to help achieve that success. Project management success is defined by how efficiently a project manager achieves the project's goals and objectives to include completing the project's deliverables on budget, within the time specified, and according to plan.
 Managing a project effectively to achieve these outcomes, is both a challenging and complicated set of activities.  There are some basics – some tips – that are  essential to follow to stay out of trouble. Those tips focus on success using the limited resources available, effective communication skills, effective planning and organization, boldly designing unique execution strategies, and applying monitoring and controlling actions to course correct when variances are experienced.
 This webinar will outline those tips along with a discussion of the project management tools that apply.
Webinar Takeaway
What are the 10 questions and how do they help in the formulation of your project definition.
Set effective project goals and objectives.
Staffing your project with the "right stuff" the right people with the right skills.
Understanding how your company executes projects.
What is your project organization.
What is reality-based scheduling and why is taking that approach so important to your project's success?
Build realistic actionable project plans.
Understanding what it means to be an effective project manager.
Communicating effectively – who, what, where, and when.
Using your project tools -what are they and how are they best used?
Identify, manage, and communicate all risks and assumptions.
Conducting an effective project review meeting.
Specify and manage deliverable quality.
Determine and manage the project scope.
Who Will Benefit
Any member of a cross functional project team that has the potential opportunity to lead that project.

Engineers

Marketing Associates

Product Managers

Program Managers

Contract Managers

Project Managers

Research & Development Associates, Managers, and Directors

Design Engineers

Manufacturing Managers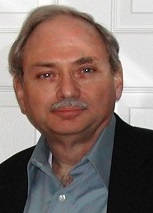 Faculty Charles H. Paul 
President at C. H. Paul Consulting LLC
Tobyhanna, Pennsylvania, United States

Charles H. Paul is the President of C. H. Paul Consulting, Inc. – a regulatory, training, and technical documentation consulting firm. Charles is a management consultant, instructional designer and regulatory consultant and has led C. H. Paul Consulting, Inc. since its inception over 25 years ago. He regularly consults with Fortune 500 pharmaceutical, medical device, and biotechnology firms assisting them in achieving human resource, regulatory, and operational excellence. He is a regular presenter of webinars and on-site seminars in a variety of related subjects from documentation development to establishing compliant preventive maintenance systems.
The firm works globally completing projects throughout the EU, UK, South America, and Asia