Webinar Includes : All the training handouts , certificate ,Q/A and 180 mins Live Webinar
Overview
GMP-compliance is a must for manufacturers of finished pharmaceutical products and active pharmaceutical ingredients (APIs) according to the different national legislations. The related GMP rules are typically valid for one country based upon the anchoring in the respective national laws. However, at the same time the GMP rules are more or less internationally harmonized such as e.g. the ICH Q7 Guidelines representing the "Good Manufacturing Practice Guide for Active Pharmaceutical Ingredients" being adopted by the regulatory bodies of the European Union (EU), Japan and USA.
Why Should You Attend
It has often been stated that "FDA inspects for compliance; European inspectors inspect for adequate science". Yet GMPs have been enshrined into law for many countries and a drug/biologic/medical device manufacturer should have a reasonable expectation of all inspections being the same.
ICH Q7 was established by US / EU and Japan to harmonize inspections in their respective countries. This webinar will cover the key areas of how ICH Q7 was established, it's goals and objectives, expectations of the healthcare authorities involved and practical differences that you will experience in a GMP inspection of a facility by FDA, an EU Competent Authority or PMDA.. After this event, you will be fully prepared for cGMP regulatory inspections in those countries.
Webinar Takeaway
US, EU, Japan GMP Requirements (Practical ICH Area Differences, Healthcare Authority Inspection Focus)
U.S., EU and Japan GMPs - Status of Harmonization& Future Trends
Current status of harmonization of GMP requirements

Future Trends
Where Inconsistencies Become a Problem: WHO, ICH, Countries
Discrepancies in global expectations

Alignment issues
Key Chapter Reviews
ICH GMP organization

Category reviews
Compliance with ICH Guidelines for GMPs
Understanding and Insight into Healthcare Authority expectations

How GMP requirements/inspections can differ with a single ICH Standard

How regulators (from 3 regions) will assess / enforce compliance with Q7
APIs
Auditing API facilities

Typical audit agenda

ICH Area differences
Finished Products
Auditing finished product facilities

Typical audit agenda

ICH Area differences
Excipients
Sterile products
Biologics
Clinical Packaging
Area GMP Inspections
Differences on how GMP inspections are conducted

Areas of GMP inspection focus by area

Modifying your self-inspection systems to customized area concerns
Outsourcing Management Regional Perspective on:
Contract manufacturing

Contract packaging.

3rd Party Contract testing
Auditing Your Facilities for Global Considerations
Importance of pre-audits to regional GMP focus.

How to focus your internal audits to a US, EU and Japan compliance system.
Who Will Benefit
Manufacturing

Quality Control

Quality Assurance

Senior Management

Project Managers

Qualified Persons (QPs)

Regulatory Compliance

CMC Personnel

Packaging Experts

Auditors and Staff

IT Subject Matter Experts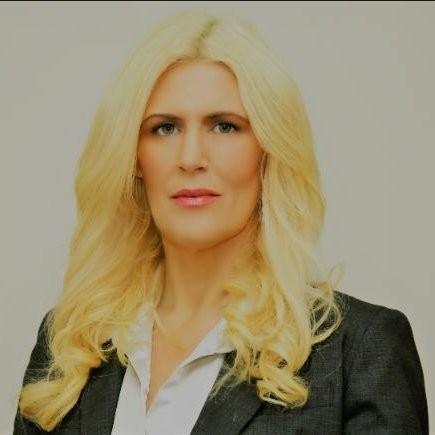 Ms. Thomas has over two decades of cGMP hands-on industry experience in both pharmaceutical and medical device manufacturing operations. Her experience covers all Quality Systems; as well as, all areas of validation; including, process/product validation, facilities validation, CSV and 21 CFR Part 11, test method validation, equipment/automated processes and cleaning validation.  
Our Participants Testimonial
The presentation by Carolyn Troiana today was fantastic, both I and the QA Manager (Aaron Neighbour) loved it and had extensive conversation afterward about it. ( FDA Compliance and Mobile Applications Webinar )
Robert Friedland ( IT Manager) NUTEK BRAVO, LLC.
Thank you for providing the information in such detail. It was helpful to gain the perspective of somebody that has implemented these regulations in a working lab. Virtual Seminar on ( Training on Life cycle Management of Analytical Methods and Procedures - according to new FDA and USP guidelines )
Tracey Kessler ( Director of R&D) CEL-SCI Corporation
I felt the seminar was very helpful and provided good insight for DataIntegrity and what the FDA is looking for per the regulations. ( Current Regulatory Thinking on Data Integrity 2 Days Virtual Seminar )
Margaret A. Clifton ( Manager, Quality Systems) CSL Plasma
The presenters subject matter knowledge is extensive which enables information to be shared in detail. (Training Attended on Risk Based Verification and Validation Planning to Meed US FDA and ISO 13485 Requirements )
Stuart Chisholm (Sr. Principal Device Engineer) Teva Pharmaceuticals
About World Compliance Seminars (WCS)
World Compliance Seminars (WCS) is one stop solution for all your pharmaceutical, biotechnology and medical device certification program needs. The pharmaceutical and medical device training requirements are set forth by the FDA (Food and Drug Administration) and other major regulatory bodies like NIH, EMA, as well as numerous European based national regulatory bodies.
These requirements are important to the training of pharmaceutical reps who are responsible for the education, professional development, and on-the-job training. The training is broken down into different sections to cover a wide variety of topics, including pharmaceutical formulation, pharmaceutical transfer processes , GLP, GMP, Clinical Compliance, Process Validation, Global Regulatory Affairs, Document Management,GMP (Good manufacturing practice) QSR and CMC and many more.
The pharmaceutical and medical device requirements that the FDA has set forth are designed to protect the public's health and safety. Pharmaceutical reps must adhere to all of the regulations and education courses provided by the FDA in order to be considered one of the best in their field. They also must complete ongoing educational opportunities and maintenance programs in order to maintain relevance and career enhancement.