Standard Operating Procedures (SOP) Training

Overview

This webinar will help you to write complete, clear, unambiguous, and flexible SOPs. You will learn techniques for creating concise and easy to read SOPs that your employees can understand and will follow. Well written SOPs result in more consistent process outputs and quality results.

Almost every paragraph of the Quality System Regulation states that manufacturers shall "establish" procedures. That requires translating requirements into professionally written SOPs with adequate level of detail on how to do things. Excellent SOPs need more than just to contain subject matter.  They need to be easy to understand and follow.  They need to include mistake proofing. 

Standard Operating Procedures (SOPs) are a critical ingredient in an effective and efficient Quality Management System. SOPs are typically one of the first things an investigator asks for in an inspection.  Professionally written SOPs send a message to the FDA and Notified Bodies that your QMS is complete, accurate, and followed. More importantly, professionally written SOPs ensure that your personnel can consistently and accurately follow your processes resulting in correct outcomes, quality work, and predictable results. 
Why Should You Attend
"Inadequate SOP" observations still rank among the most frequently cited 483 and Warning Letter observations. SOPs are one of the first things an auditor/ investigator will review during and inspection. Most importantly, poorly written procedures make it difficult for your employees to understand and consistently follow procedures. This can lead to disastrous consequences including quality problems and even recalls. Poorly written SOPs can and do impact your business.
Learning Objectives
Understand applicable regulations
How to "establish" procedures
Hallmarks of an effective SOP
Lessons Learned and Common Mistakes
Best Practices
Preparing for an FDA Inspection
Areas Covered:
This 90-minute webinar will include:
·      FDA expectations for SOPs
·      Lessons Learned from 483s and warning letters
·      Common problems and mistakes
·      How to structure your QMS and SOPs
·      How to outline and format individual SOPs
·      Use of Should, Shall, May, Do Not, Guidance
·      How to be complete and concise
·      Using process maps to make procedures clear
·      Using diagrams and visuals
·      Mistake proofing
·      Maintaining and controlling SOPs
·      Ensuring adequate training to your SOPs
·      Best Practices
Who Will Benefit from this
Standard Operating Procedures Course Online
Quality Systems Specialists
Document Control Specialists
Quality and Compliance Specialists
Internal Auditors and Managers
Training Specialists
CAPA Specialists
Quality/Compliance managers or directors for Medical Device companies
General Managers wanting to learn how to understand Quality System requirements
Subject Matter Experts who write procedures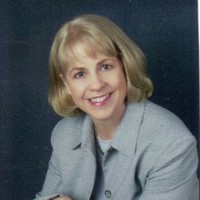 Susanne Manz
Consultant | Educator | Author
Baltimore City County, Maryland, United States
Susanne Manz, MBA, MBB, RAC, CQA is an accomplished leader in the medical device industry with emphasis on quality, compliance, and Six Sigma. She has worked at industry leading companies such as GE, J&J, and Medtronic with an extensive background in quality and compliance for medical devices from new product development, to operations, to post-market activities. She is a Presidential Scholar with a BS in Biomedical Engineering and an MBA from the University of New Mexico. She is a certified Black Belt and Master Black Belt in Six Sigma. Susanne also holds Regulatory Affairs Certification (RAC) from RAPS and is a CQA (Certified Quality Auditor) from the American Society for Quality. Susanne has now established a consulting business with a mission to provide services to help medical device companies achieve world-class quality and compliance.  
Our Participants Testimonial
The presentation by Carolyn Troiana today was fantastic, both I and the QA Manager (Aaron Neighbour) loved it and had extensive conversation afterward about it. ( FDA Compliance and Mobile Applications Webinar )
Robert Friedland ( IT Manager) NUTEK BRAVO, LLC.
Thank you for providing the information in such detail. It was helpful to gain the perspective of somebody that has implemented these regulations in a working lab. Virtual Seminar on ( Training on Life cycle Management of Analytical Methods and Procedures - according to new FDA and USP guidelines )
Tracey Kessler ( Director of R&D) CEL-SCI Corporation
I felt the seminar was very helpful and provided good insight for DataIntegrity and what the FDA is looking for per the regulations. ( Current Regulatory Thinking on Data Integrity 2 Days Virtual Seminar )
Margaret A. Clifton ( Manager, Quality Systems) CSL Plasma
The presenters subject matter knowledge is extensive which enables information to be shared in detail. (Training Attended on Risk Based Verification and Validation Planning to Meed US FDA and ISO 13485 Requirements )
Stuart Chisholm (Sr. Principal Device Engineer) Teva Pharmaceuticals