Joy McElroy
Principle Consultant at Maynard Consulting Company
Course Description
The various regulatory agencies have expectations that pharmaceutical manufacturers will demonstrate control over their manufacturing equipment. The FDA's findings of deficiencies concerning equipment validation indicate the agencies expect definitive evidence that the equipment qualification and validation schedules of a facility will satisfactorily control their manufacturing processes. Examples of FDA form 483 findings for equipment qualification and validation indicate deficiencies in many of these studies.
The cost of non-compliance is therefore more than that of compliance. Are you in compliance with the FDA regulations for equipment qualification and validation in your manufacturing facility?
In this two day workshop conference you will learn the different global agencies expectations of equipment qualification along with the development of a sound process validation program in order to develop and implement bulletproof solutions that are accepted, effective, and efficient. Through case study analysis we will examine best practices to provide thoughts and ideas to develop or improve the performance of your current system. Additionally, case studies will explore how your management practices of your equipment qualification/ validation and process validation programs can help or hurt your legal liability and the legal issues that arise from nonconformance with regulators and Auditors.
Agenda
DAY 01(8:00 AM - 4:00 PM EDT)
8:00 AM: Session Start Time
Welcome, Introduction to the course and Speaker
Regulatory requirements and expectations for Equipment Qualification
Europe
FDA
Global harmonization and expectations
Definitions
Management of Documents, Documents required
Validation Policy
Validation Master Plan (VMP)
Documents Equipment Qualification
SOPs
Responsibilities
Validation Team
Presumption for Qualification/Validation
General Aspects of Qualification
Qualification Phases, DQ, IQ, OQ, PQ
Qualification of existing systems and equipment
Requalification/Validation
Performance Qualification
SOPs
Writing a qualification protocol, content
Executing a qualification
Tests, and data
Documents
Writing a qualification final report
Questions
DAY 02(8:00 AM - 4:00 PM EDT)
Performance of a Process Validation
SOPs
Writing a Process validation protocol
Guidelines on validating analytical methods
Content and execution
SOPs
Writing the validation plan
Methodology and performance
Report writing for method validation
Presumption for validation
Support of Equipment Qualification and Process Validation
Quality Management System
Risk Analysis
Calibration/Maintenance
Change Control
Auditing equipment qualification and process validation
External Equipment Qualification and process Validation
Contract Manufacturer
Qualification/Validation by a supplier
Review of FDA warning letters
Case Study Exercise from current FDA Warning Letters
Theoretical Case exercises
Questions
Learning Objectives:
Upon completing this course participants should:
Understand what the global expectations are for equipment qualification and validation.
Understand the documents required for equipment qualification and process validation and how to manage documents appropriately.
Understand and know how to write and maintain a Validation Master Plan.
Write and execute sound protocols for equipment qualification (IQ, OQ, PQ) and process validation.
Qualify already existing systems and requalification
Be able to collect data, conduct tests, and obtain all necessary documents.
Understand the different types of validation.
Understand Performance Validation.
Know the guidelines on validating analytical methods and processes.
Support equipment qualification and validation through the quality management system, risk analysis, calibration and maintenance, and change control.
Understand and know the principles of auditing the equipment qualification and validation.
Understand external qualification and validation from a contract manufacturer, and qualification and validation by a supplier.
To investigate true root causes of problems and to evaluate and prioritize solutions
Problem solving methods to help you asses which is best for your situation
Develop successful implementation plans
Perform risk assessments effectively
Who Will Benefit
This course is designed for people tasked with developing, maintaining and/or improving equipment qualification programs for manufacturing facilities. This includes individuals that have Quality Management Systems responsibilities for making general improvements in their organization's performance specifically related to equipment and processes. Following personnel will benefit from the course:
Senior quality managers
Quality professionals
Regulatory professionals
Compliance professionals
Production supervisors
Validation engineers
Manufacturing engineers
Production engineers
Design engineers
Process owners
Quality engineers
Quality auditors
Document control specialists
In Partnership with Compliance Online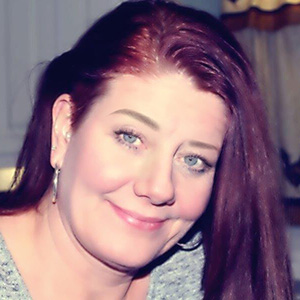 Faculty Joy McElroy
Upon earning a degree in Zoology at North Carolina State University, Joy made her debut in the pharmaceutical industry in 1992 at Pharmacia & UpJohn performing Environmental Monitoring and Sterility Testing. Her hard work allowed her to move into a supervisory role at Abbott Laboratories where she oversaw their Quality Control Lab. In 1998 Joy moved to Wyeth Lederle and worked in Quality Assurance, performing GMP Compliance audits, batch record reviews, and holding annual GMP training for new employees. After working in Quality Assurance for a few years, Joy moved into Equipment Qualification and Cleaning Validation at Mallinckrodt.
With over 20 years total experience in the pharmaceutical and biotech industries, Joy has gained extensive knowledge of Quality Assurance, Process and Cleaning Validation, and Equipment Qualification.