Webinar Includes : All the training handouts , certificate ,Q/A and 90 mins Live Webinar
Who will Benefit
This training is intended for professionals in the Pharmaceutical, Medical Device, Cosmetic and other related life science industries who have responsibility for developing, implementing, or evaluating the effectiveness of CAPA.
It will be especially valuable for the following:
Quality Control Personnel & Management
 Manufacturing Personnel & Management
Senior Management
Regulatory Affairs Personnel & Management
Quality Assurance Personnel & Management
Supplier Quality Personnel & Management
Webinar Takeaway
Session 1: Deviation Overview
Review of Regulatory Requirements for Investigations
What is a the Definition of a Deviation?
Types of Deviations/Identification of Deviations
Conducting the Investigation
Interviews – dos and don't's
Source Documents/Evidence
Session 2: Root Cause Analysis
Discussion of different Root Cause Analysis methods and benefits of each
How to differentiate between potential and probable root causes
What if a root cause can not be identified
Session 3: Developing a proper CAPA plan to address any Corrective Actions
Project Summary development
Responsibilities of individuals involved
Establishing Completion Dates
Creating follow-up plans
Creating meaningful effectiveness checks
Management of the CAPA System
Maintaining proper documentation of the CAPA plans
Ensuring CAPA plans are progressing
Proper close out of CAPA plans
How to effectively use CAPAs for critical issues
Course Description
Many individuals find developing and managing an effective CAPA very challenging. Often, inadequate root cause analyses lead to ineffective solutions that fail to prevent a recurrence of the deviation. FDA personnel are aware of these challenges and routinely audit such programs as a part of a regulatory inspection. Such deficiencies can result in 483 observations or worse, product recalls.
This 90-minute accredited course will include discussions addressing proper CAPA system maintenance, root cause analysis, documentation of the Corrective and Preventative Actions and developing a robust CAPA plan. It will give tips on how to develop CAPAs pertaining to longer term projects and ensure they stay on track. 
Our LIVE online training offers interactive participation. We highly encourage you to open YOUR microphone during the live course to allow for the free exchange of remarks and questions between attendees and course director.
Can't Make this LIVE Webinar?
Simply select the On Demand option when registering and we will send you the link to view the recorded version.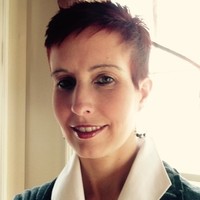 Danielle DeLucy
Danielle DeLucy, MS, is currently an Independent Consultant to the Biologics and Pharmaceutical Industries specializing in the areas of Quality Assurance and Quality Systems. Prior to this role, Danielle has been in the industry for 18 years serving in numerous Quality Management Roles, such as the Director of Product Quality, the oversight of Sterility Assurance practices and provided QA oversight of numerous filling and packaging operations. Danielle began her QA career as a Quality Control Pharmaceutical Microbiologist at a contract laboratory