Webinar Includes : All the training handouts , certificate ,Q/A and 90 mins Live Webinar
Join us for a webinar on September 08 for a discussion of the webinar 
This 90-minute, accredited training is intended to help you better understand and get familiar with best practices for Process Validation applicable for the highly regulated biological / pharmaceutical industry. This course is further intended to discuss the life cycle of the Process Validation system. You will learn when a process should be validated, the basic components of a Process Validation (IQ, OQ, and PQ) and how to write protocols and reports.
Who Should Attend
This online training will benefit professionals in the following industries: Pharmaceutical, Biotechnology, Medical Device, Chemical Processing, Food, Cosmetics, and Biologics
Potential job functions that would apply include: Engineers, Chemists, Scientists, Formulators, Documentation Specialists, Auditors, Managers, Technicians
In departments such as: Manufacturing, Operations, QA/QC, Engineering
Webinar Takeaway
Module 1: What is Process Validation?
Regulatory Requirements

Key Definitions

The Stages of Process Validation
Module 2: Process Validation Implementation
Installation Qualification
Drafting the protocol

Data Gathering

Writing the Report
Operational Qualification
Drafting the protocol

Data Gathering

Writing the Report
Performance Qualification
Drafting the protocol

Data Gathering

Writing the Report
Module 3: Case Studies
FDA 483 citation review

Warning Letter review
Learning Objectives
Define the stages of the Process Validation Life cycle

Discuss what data should be included in the protocols/reports

Analyze recent regulatory citations on pertaining to process validation
Can't Make this LIVE Webinar?
Simply select the Recorded option when registering and we will send you the link to view the recorded version.
Who will Benefit
Research and Development Departments
Quality Assurance Departments
Quality Control Departments
Manufacturing Departments
Engineering Departments
Operations Departments
Production Departments
Documentation Departments
Validation Teams
Industries who can attend
This 90 -minute online course is intended for professionals in the Medical Device, Biotechnology,Pharmaceutical Industry. Although not presently stated in the draft , the same guide could be used by FDA Regulated Industries personnel.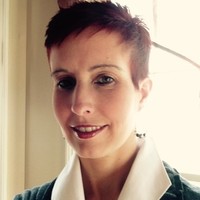 Danielle DeLucy, MS, is currently an independent consultant to the biologics and pharmaceutical industries specializing in the areas of quality assurance and quality systems. Prior to this role, Ms. DeLucy has been in the industry for 15 years serving in numerous quality management roles, such as the director of product quality, the oversight of sterility assurance practices and provided QA oversight of numerous filling and packaging operations.